Welcome to Heart Healthy Recipes' Newsletter!
This month we are highlighting the health benefits of dark chocolate and organic strawberries. Also, we are featuring a chocolate strawberry smoothie, along with gourmet chocolate covered strawberries.
---
Benefits of Dark Chocolate:
Dark chocolate, especially unsweetened dark chocolate, is considered heart healthy in many ways. It can have a calming effect on anxiety and may also help lower blood pressure.

Another important factor is studies have shown a link between decreased insulin resistance and the consumption of dark chocolate. High insulin resistance can harm the heart by being a cause of type 2 diabetes. In addition, high insulin has been known to contribute to changes in the metabolism, along with contributing to heart attacks and heart failure.

More positive benefits of dark chocolate include the possible prevention of blood clots, along with lowering cholesterol.

The recommended daily allowance of dark chocolate is approximately 1 to 2 ounces or 30-60g per experts.*

---
Benefits of Organic Strawberries:
First, we believe that the nutrient-rich strawberries should be organic, if possible, since they have been on the "dirty dozen" list of foods frequently. Being on the "dirty dozen" list is due to a high concentration of pesticides used on strawberries.

Organic strawberries are also helpful in lowering insulin resistance, which as mentioned above with dark chocolate, can have many adverse effects.

Studies have also shown strawberries may help lower blood sugar. The antioxidant-rich strawberries may help alleviate inflammation and oxidative stress which often leads to further protecting of the heart.

---
Chocolate Strawberry Smoothie
Sophisticated flavor of pure, unsweetened dark chocolate and sweet, refreshing strawberries come together in a smoothie full of health benefits.
Recipe Ingredients:
1 cup organic strawberries, fresh or frozen

1 cup oat or almond drink

1 tablespoon cocoa powder, unsweetened

¼ teaspoon vanilla
Recipe Instructions:
Add all the ingredients together into a blender. Blend until smooth. Enjoy!

Makes 2 servings.
---
Chocolate Covered Strawberries
A classic combination of dark chocolate and organic strawberries, often seen around Valentine's Day, are both gourmet foods that are also great for the heart. In addition, the shape and color of the strawberry is similar to the classic representation of a heart.
Recipe Ingredients:
4 cups (2-lbs.) medium organic strawberries, fresh

10-12 oz. 100% dark chocolate, unsweetened

¼ teaspoon vanilla

½ cup almonds or walnuts, chopped (optional)

½ cup coconut (optional)
Recipe Instructions:
Line a cookie pan with parchment or waxed paper. Wash strawberries and allow to thoroughly dry before dipping into the dark chocolate mixture.

Using a double boiler, bring water to boil beneath top unit. Add dark chocolate and stir constantly, until chocolate is melted and smooth. Stirring is necessary to ensure chocolate doesn't over cook or burn. Allow to cool for approximately 15 minutes. Once cooled, stir in vanilla to dark chocolate.

Gently hold each strawberry by stem and dip into the melted chocolate. Lift and rotate to allow excess chocolate to drip off. Then, if desired, dip strawberry into toppings of choice, such as chopped walnuts, almonds, coconut or simply leave plain. On the parchment paper add coated strawberries. Place in refrigerator for approximately 15 minutes to chill.

Serve and enjoy within several hours, though, will keep in refrigerator, uncovered, for up to 2 days.

Storage & Recipe Tips:

It is very important to have the strawberries completely dried off so the chocolate will stick and stay on the strawberries.

Also, do not store in freezer due to strawberries will become runny and soggy - no longer holding shape.

Makes approximately 70 gourmet strawberries.
---
Heart Healthy Weight-Loss Facebook Group:
If interested in joining our Heart Healthy Weight-Loss Facebook group, please visit us at:

www.facebook.com/groups/hearthealthyweightloss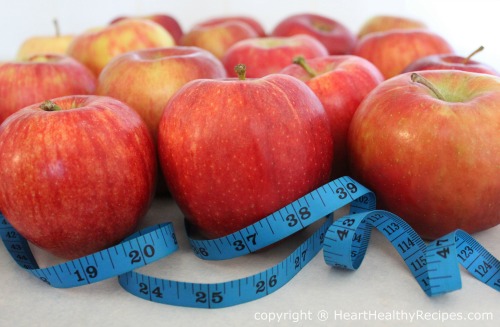 ---
For more heart healthy recipes, please visit:
www.pinterest.com/hearthealthyrecipes www.facebook.com/Heart.Healthy.Recipes.net www.facebook.com/groups/hearthealthyweightloss www.HeartHealthyRecipes.com



---

Check out this non-profit organization that delivers hope to suffering children and families around the world by clicking on the following link:

Children's Hunger Fund


---
Receive 15% Discount:



Receive a 15% discount on all products from Home Haven Décor including kitchen items such as mixers, blenders and more. To receive the 15% discount, please add the code of NEWSLETTER15 at checkout.


---
Also, if you have any questions or comments, please send us an e-mail at:


support@HeartHealthyRecipes.com



---
*Medical/Nutritional Disclaimer: Heart Healthy Recipes' Newsletter and HeartHealthyRecipes.com website offers informational service only and the information contained in this newsletter is not intended as professional nutritional or medical advice. The content in this newsletter should not be used solely during a medical emergency or for the diagnosis or treatment of any medical condition. Please consult your doctor or other qualified health care provider regarding any course of medical treatment.
---