Welcome to Heart Healthy Recipes' Newsletter.
Celebrate the holidays with heart-healthy, low-sodium stuffed mushroom appetizers, dairy-free pomegranate smoothies, and a slow-cooker vegetable soup recipe.
Also, we would like to again invite and welcome all of you to our new Facebook group called Heart Healthy Weight-Loss. This group is open to everyone. Our hope is to encourage and support those who desire to lose weight, along with helping everyone maintain a healthy weight through a heart-healthy diet.

If interested, please visit us at:
www.facebook.com/groups/hearthealthyweightloss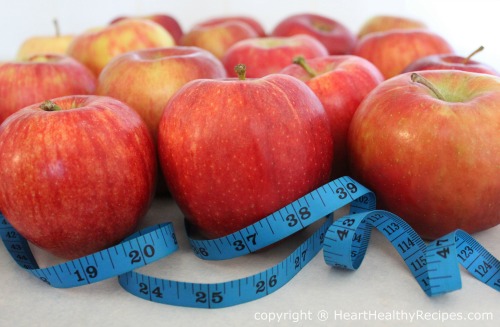 ---
Stuffed Mushroom Appetizers
Low-sodium, low-fat, stuffed mushrooms filled with petite peas, basil, onions, garlic, and more are also heart-healthy. The potassium-rich




mushrooms benefit the heart by helping to regulate blood pressure and contain important nutrients, such as B vitamins, helping to maintain overall heart function.
Recipe Ingredients:
8-10 whole fresh mushrooms

¼ cup grape seed oil

3 cloves of garlic, minced

½ cup onions, chopped

¼ cup fresh basil, chopped

1 teaspoon fresh rosemary, chopped

¼ cup Vegenaise® or vegan mayonnaise

½ cup green petite peas

¼ cup grated Parmesan cheese

¼ teaspoon ground black pepper

Rosemary sprig as garnish
Recipe Instructions:
Preheat oven to 350°F and lightly oil baking sheet with grape seed oil. Gently rinse mushrooms with water and blot dry with paper towel. Carefully break off mushroom stems. Chop stems very fine, discarding tough end of stems. In a large skillet heat grape seed oil over medium heat. Add chopped mushroom stems, garlic, and onions to skillet. Sauté for 5 - 7 minutes. Next, add basil and rosemary, sautéing for another 1 - 3 minutes. Remove from stove and allow to cool.

Once mushroom mixture is cooled, stir in Vegenaise® (or mayonnaise), green peas, Parmesan cheese, and black pepper. Spoon mixture to fill each mushroom cap with a generous amount of stuffing. Arrange the mushroom caps on a prepared cookie sheet. Bake stuffed mushrooms for 20 minutes in preheated oven. Once out of the oven, garnish with fresh rosemary sprigs, if desired.

Makes 2 - 4 servings.
---
Dairy-Free Pomegranate Smoothie
Delicious pomegranate smoothies are quick and simple to make for a fast breakfast or daytime snack. Also, pomegranate juice is being touted as one of the most heart-healthy of juices. Pomegranates seem to help the heart and arteries by improving blood flow and helping arteries keep from becoming stiff and thick. Pomegranates may also slow the growth of plaque and buildup of cholesterol in the arteries. Also, please check out our Heart Healthy Foods page for more information on pomegranates and pomegranate recipes: https://www.hearthealthyrecipes.com/heart-healthy-foods.html
Recipe Ingredients:
¼ cup pomegranate juice or pomegranate arils

1 large frozen ripe banana, pre-cut in slices or broken in pieces

1 cup almond or oat drink

ground cinnamon, to taste

pomegranate seeds, for topping, if desired
Recipe Instructions:
In a blender add pomegranate juice or arils, banana, dairy-free milk, and cinnamon. Blend until smooth. Pour into glass, topping with pomegranate arils, if desired.

Makes 1 serving.
---
Slow-Cooker Vegetable Soup
Enjoy filling, hearty soup on a chilly winter's day that is full of nourishing ingredients for the heart and whole body.
Recipe Ingredients:
1 tablespoon grape seed oil

1 medium onion, chopped

3 garlic cloves, minced

ground black pepper, to taste

1 teaspoon oregano

1 teaspoon thyme

1 medium tomato, diced

1 medium zucchini, chopped

1 cup broccoli florets

2 cups cauliflower florets

2 carrots, peeled and thinly sliced

1 red bell pepper, chopped

2 celery stalks, thinly sliced

1 15-oz. can kidney beans, rinsed and drained

4 cups low-sodium vegetable broth

fresh chopped parsley (optional)
Recipe Instructions:
Sauté oil, onion, and garlic cloves according to slow-cooker instructions. Season with black pepper, oregano, and thyme. Cook approximately 5 -7 minutes, stirring occasionally, until onion softens. Add all the vegetables - including diced tomato, zucchini, broccoli, cauliflower, carrots, bell pepper, celery, kidney beans, and vegetable broth. Stir to combine.

Again, following slow-cooker instructions, cook at high pressure for 12 - 15 minutes. Stir soup and season with salt (optional) and pepper to taste. Garnish with parsley if desired.

Makes 6 servings.
---
For more heart healthy recipes, please visit:
www.pinterest.com/hearthealthyrecipes
www.facebook.com/Heart.Healthy.Recipes.net
www.facebook.com/groups/hearthealthyweightloss
www.HeartHealthyRecipes.com
---

If you have any questions or comments, please feel free to e-mail us at:

support@hearthealthyrecipes.com
---
---
Medical/Nutritional Disclaimer: Heart Healthy Recipes' Newsletter and HeartHealthyRecipes.com website offers informational service only and the information contained in this newsletter is not intended as professional nutritional or medical advice. The content in this newsletter should not be used solely during a medical emergency or for the diagnosis or treatment of any medical condition. Please consult your doctor or other qualified health care provider regarding any course of medical treatment.
---