Welcome to Heart Healthy Recipes' May Newsletter.
With barbecuing season here, we are featuring garlic grilled shrimp, along with a cucumber salad, and a mini mango cobbler pie recipe.
Also, we would like to again invite our subscribers to our new Facebook group called Heart Healthy Weight-Loss. This support group provides daily, heart-healthy recipes also geared for weight-loss. Our hope is to encourage and support those who desire to lose weight, along with helping everyone maintain a healthy weight through a heart-healthy diet.

If interested in joining our new Facebook group, please visit us at:

www.facebook.com/groups/hearthealthyweightloss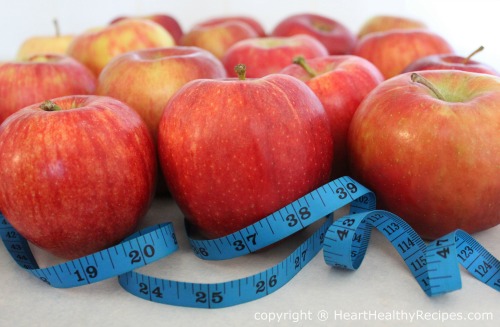 ---
Garlic Grilled Shrimp
Great for summer barbecues and picnics, shrimp is also heart-healthy with omega-3 fatty acids. Omega-3s may help reduce irregular heart beats called cardiac arrhythmia and also help lower blood pressure.

Recipe Ingredients:
¼ cup avocado oil
¼ cup fresh parsley, finely chopped
4 garlic cloves, minced
1 tablespoon lemon juice
¼ teaspoon black pepper
cayenne pepper, to taste
sea salt, to taste (optional)
1 lb. (25) Shrimp, large jumbo

Recipe Instructions:
In a medium to large bowl add the avocado oil, parsley, garlic, lemon juice, black pepper, cayenne pepper, and sea salt (optional), then whisk together. Add the shrimp, mixing together gently until the shrimp are well coated.

Cover the bowl with lid or plate and allow the shrimp to marinate for approximately 30 minutes.

When finished marinating, add the shrimp on to skewers and heat the grill or pan on medium high heat.Once the grill is hot, place the shrimp skewers on the grill and cook the shrimp for approximately 2 to 3 minutes on each side, or until they turn pink and opaque.

When finished grilling, remove the shrimp from heat and the skewers, placing shrimp on serving plates.

Makes 4 servings.

---
Cucumber Salad
Refreshing cucumber salad made with only cucumbers, onions, mint, honey, vinegar, and seasoning.
Recipe Ingredients:
6 English cucumbers, peeled and thinly sliced

½ cup red onions, sliced and chopped

¼ teaspoon sea salt (to help remove excess water)

¼ cup rice vinegar

1 tablespoon honey

¼ teaspoon black pepper, or to taste

Mint leaves, for garnish (if desired)
Recipe Instructions:
Peel and thinly slice cucumbers and add to a medium bowl. Next, chop onion and add to bowl, lightly salting to help remove excess water. Press down on cucumbers to release liquid, being careful not to crush cucumbers. Once liquid is removed, as much as possible, place in a clean bowl.

In a small bowl combine vinegar and honey by whisking together. Add the honey-vinegar mixture to bowl with cucumbers, tossing lightly. Season with black pepper to taste. Garnish with mint leaves if desired.

Makes 8 servings.
---
Mini Mango Cobbler Pie
Delicious, mini mango cobbler pies are high in fiber, potassium, vitamin C and pectin which may help in lowering cholesterol levels. Also, mangoes are




a great source of vitamin B-6, helping to control homocysteine levels within the blood. Mangoes may also help improve brain function, decrease risk of cancer, improve digestion, decrease risk of obesity and diabetes, along with helping to strengthen the immune system.
Cobbler Crust - Recipe Ingredients:
1½ cups flour

½ teaspoon salt

½ cup coconut oil

2 tablespoons rice milk or oat drink

Mango Cobbler Filling - Recipe Ingredients:
¾ cup apple juice 

2-3 tablespoons cornstarch

2 cups cubed mangoes
Recipe Instructions:
Preheat oven to 375°F.  In medium mixing bowl combine flour and salt together.  In small sauce pan melt coconut oil to liquid consistency.  In small mixing bowl whisk coconut oil and milk together.  Pour oil and milk mixture over flour mixture. Combine mixture with fork and set aside.   

In a medium sauce pan on low to medium heat, combine apple juice and cornstarch. Stir mixture until thickened and then add the mangoes. 

Divide cobbler crust mixture in half and form six round balls, then press flat on cookie sheet making a round circle.  Next, place approximately 2 tablespoons of mango filling on each flatten circle. Then make six more round balls and flatten in palm of hand and cover mango filling.   

Bake at 375°F for 20 minutes or until crust is golden brown.  Serve with remaining mango filling for topping.

Makes 6 servings.
---
For more heart healthy recipes, please visit:
www.pinterest.com/hearthealthyrecipes www.facebook.com/Heart.Healthy.Recipes.net www.facebook.com/groups/hearthealthyweightloss www.HeartHealthyRecipes.com


---
Spring Special - Buy One Get One: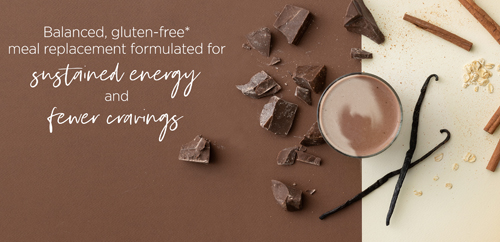 Buy one *Nutrimeal, meal replacement protein powder as highlighted above and receive the second one FREE!
For details, please e-mail us at:
support@HeartHealthyRecipes.com
---

Check out this non-profit organization that delivers hope to suffering children and families around the world by clicking on the following link:

Children's Hunger Fund


---
FREE Heart-Healthy Supplements
We are currently offering FREE heart-healthy nutritional vitamin and mineral supplement samples.
To request FREE samples, please e-mail us:
support@HeartHealthyRecipes.com
---
Also, if you have any questions or comments, please send us an e-mail at:


support@HeartHealthyRecipes.com



---
---
Medical/Nutritional Disclaimer: Heart Healthy Recipes' Newsletter and HeartHealthyRecipes.com website offers informational service only and the information contained in this newsletter is not intended as professional nutritional or medical advice. The content in this newsletter should not be used solely during a medical emergency or for the diagnosis or treatment of any medical condition. Please consult your doctor or other qualified health care provider regarding any course of medical treatment.
---