Welcome to Heart Healthy Recipes' Newsletter!
Featured in this month's newsletter are more quick and healthy recipes for the busy holiday season. Included is a black bean dip, 5-ingredient winter vegetable soup, and an immune-boosting pineapple-orange smoothie.
---
Black Bean Dip
Great for holiday get-togethers, this recipe is quick and easy with few ingredients, plus it is heart-healthy as well.
Recipe Ingredients:
2 15 oz. cans of black beans, low-sodium, drained and rinsed

1 cup salsa

3 garlic cloves, minced

1 tablespoon fresh lime juice
Recipe Instructions:
In a food processor or blender, purée the black beans, salsa, garlic, and lime juice until smooth.

Makes approximately 2 cups.
---
Vegetable Soup
Perfect to help keep warm during the cold winter months and also providing plenty of heart-healthy nutrition. This vegetable soup recipe is also quick and easy to make with only 5-ingredients.

Recipe Ingredients:
3 carrots

2 sweet potatoes

3 medium potatoes

2 celery stalks

4 cups vegetable stock, low-sodium
Recipe Instructions:
Peel the carrots and potatoes, cutting into small even-sized pieces. Next, slice the celery into thin slices. Add the vegetables into a large pot with the vegetable stock. Add enough water to ensure the vegetables are covered with liquid by about an inch. Bring to a boil, then reduce the heat and simmer for approximately 30-35 minutes or until the vegetables are cooked through and tender. Remove from stove and place ingredients in a blender and purée until smooth.

Makes 4 servings.

---
Pineapple-Orange Smoothie
Heart-healthy smoothie that will help boost the immune system as well, especially during the cold and flu season.
Recipe Ingredients:
1½ cups light coconut milk

4 oranges, peeled and cut

1 cup frozen pineapple chunks
Recipe Instructions:
Add all the ingredients into a blender. Blend together for approximately 30 seconds, or until mixture is creamy smooth.

Makes 2 servings.
---
Heart Healthy Weight-Loss Facebook Group:
If interested in joining our Heart Healthy Weight-Loss Facebook group, please visit us at:

www.facebook.com/groups/hearthealthyweightloss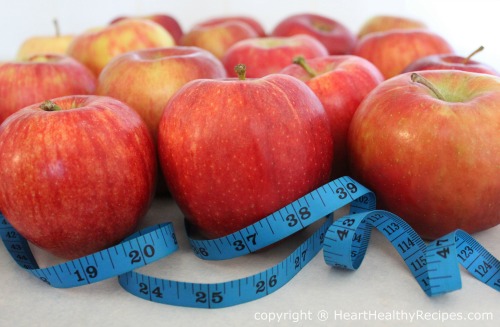 ---
For more heart healthy recipes, please visit:
www.pinterest.com/hearthealthyrecipes www.facebook.com/Heart.Healthy.Recipes.net www.facebook.com/groups/hearthealthyweightloss www.HeartHealthyRecipes.com



---

Check out this non-profit organization that delivers hope to suffering children and families around the world by clicking on the following link:

Children's Hunger Fund


---
Receive 15% Discount:



Receive a 15% discount on all products from www.HomeHavenDecor.com including kitchen items such as mixers, blenders and more. To receive the 15% discount, please add the code of NEWSLETTER15 at checkout.


---
Also, if you have any questions or comments, please send us an e-mail at:


support@HeartHealthyRecipes.com



---
Medical/Nutritional Disclaimer: Heart Healthy Recipes' Newsletter and HeartHealthyRecipes.com website offers informational service only and the information contained in this newsletter is not intended as professional nutritional or medical advice. The content in this newsletter should not be used solely during a medical emergency or for the diagnosis or treatment of any medical condition. Please consult your doctor or other qualified health care provider regarding any course of medical treatment.
---