Welcome to Heart Healthy Recipes' Newsletter!
This month's newsletter features heart-healthy summer recipes to help keep cool - including a tropical smoothie and refreshing watermelon cucumber salad. Also featured is a gluten-free pizza crust recipe - great for summer entertaining and quick, healthy snacking.
---
Tropical Chia Smoothie
Refreshing, heart-healthy smoothie on hot summer days made with frozen and fresh fruit, ginger, lime and chia seeds.
Recipe Ingredients:
1 banana, frozen

1 cup strawberries, frozen or fresh

1½ cups mango, frozen or fresh

½ cup pineapple, frozen or fresh

½ cup unsweetened almond milk

1 tablespoon chia seeds

1 teaspoon ginger, grated

1 teaspoon lime juice
Recipe Instructions:
In a blender add all the ingredients and blend until smooth.

Makes 1-2 servings.
---
Gluten-Free Pizza Crust
Pizza crust made with seeds of sunflower and flax combined with heart-healthy dates, along with carrots and beets. Great to make ahead and have available for a quick energy snack.

Recipe Ingredients:
1 cup sunflower seeds

1 cup flax seeds

3-4 Medjool dates

1 tablespoon lemon juice

3 garlic cloves

3 green onions

½ cup celery, sliced

1 tablespoon oregano

1 tablespoon thyme

¼ teaspoon cayenne pepper

1 lb. carrots, sliced

1 medium-sized beet, cut into cubes
Recipe Instructions:
Soak sunflower seeds for 4 to 8 hours, then drain and rinse - setting aside. Next, grind flax seeds and add to a large bowl.

In a food processor, grind sunflower seeds, dates, lemon juice, garlic, onions, celery, spices and cayenne until fine - adding approximately ¼ cup water if needed. Then add to flax seed bowl.

Next, in food processor, combine carrots and beets, adding to the flax mixture. Allow mixture to sit for 15 minutes.

Form mixture into ¼-inch thick circles and place on mesh dehydrator trays. Dehydrate at 105°F until crusts are completely dry - 8 to 12 hours for large crusts and 6 to 10 hours for small ones. Allow crust to cool, then place in an uncovered container. May store up to a month in the refrigerator.

Makes 8-10 servings.

---
Watermelon Cucumber Salad
The watermelon, along with cucumber help keep the body cool and hydrated, especially during hot summer weather. The watermelon is a great source of essential vitamins and minerals, including potassium, which may help lower blood pressure.
Recipe Ingredients:
8 cups (8 lbs.) seedless watermelon, cubed

1 cup cucumber, sliced (approx. ½ English cucumber or similar)

1-2 tablespoons basil leaves, chopped

zest of ½ lemon

2 ounces ricotta cheese

sea salt (optional), to taste

1 tablespoon red wine vinegar

1 tablespoon olive oil

fresh ground black pepper, to taste
Recipe Instructions:
Cut the watermelon in half, then slice into cubes and place in large serving bowl. Next, slice the cucumbers, chop up the basil and add lemon zest to bowl. Sprinkle with ricotta cheese crumbles and sea salt (optional). Next, sprinkle vinegar and olive oil, ending with the black pepper to taste.

Makes 6 servings.
---
Heart Healthy Weight-Loss Facebook Group:
If interested in joining our Heart Healthy Weight-Loss Facebook group, please visit us at:

www.facebook.com/groups/hearthealthyweightloss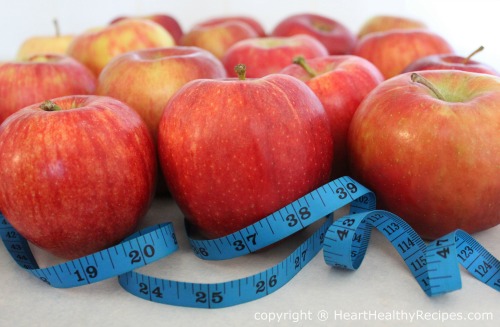 ---
For more heart healthy recipes, please visit:
www.pinterest.com/hearthealthyrecipes www.facebook.com/Heart.Healthy.Recipes.net www.facebook.com/groups/hearthealthyweightloss www.HeartHealthyRecipes.com



---

Check out this non-profit organization that delivers hope to suffering children and families around the world by clicking on the following link:

Children's Hunger Fund


---
Receive 15% Discount:



Receive a 15% discount on all products from www.HomeHavenDecor.com including kitchen items such as mixers, blenders and more. To receive the 15% discount, please add the code of NEWSLETTER15 at checkout.


---
Also, if you have any questions or comments, please send us an e-mail at:


support@HeartHealthyRecipes.com



---
Medical/Nutritional Disclaimer: Heart Healthy Recipes' Newsletter and HeartHealthyRecipes.com website offers informational service only and the information contained in this newsletter is not intended as professional nutritional or medical advice. The content in this newsletter should not be used solely during a medical emergency or for the diagnosis or treatment of any medical condition. Please consult your doctor or other qualified health care provider regarding any course of medical treatment.
---