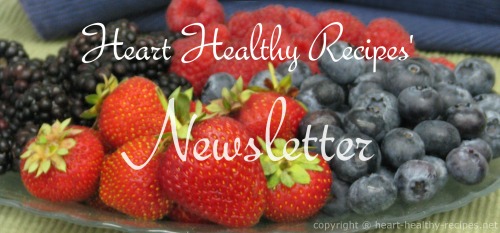 Welcome to Heart Healthy Recipes' Newsletter!
The health benefits of purple potatoes, along with when and how to plant them is our focus of this month's newsletter. Also, included is an egg-free, purple potato salad recipe featuring scallions and in-season radishes.
---
Benefits of Purple Potatoes:
The antioxidant-rich, purple potatoes have many health benefits, including the heart. Purple potatoes may help the heart by lowering blood pressure, along with improving blood sugar levels - important for over-all health.

These colorful potatoes have three times the polyphenols of white potatoes, making the purple potatoes' anti-inflammatory properties beneficial in helping to boost antioxidant intake and reducing inflammation. As has been studied earlier, too much inflammation can lead to and aggravate chronic disease, including heart disease.

Purple potatoes have many other health benefits as well, including helping to strengthen bone tissue and the immune system, along with improving vision health. Purple potatoes may even help to reduce the risk of some cancers. Recently, scientists have discovered that purple potatoes may help kill cancer stem cells.

---
Purple Potato Planting Guide:
Early spring or 2-4 weeks before the approximate last spring frost date in local area is usually a safe time to start planting the purple potatoes.

The best location of the planting should be in full sunlight, unless the temperature will become too hot during the summer months. Then partial shade maybe more beneficial. Also, purple potatoes prefer a slightly acid soil with a PH of 5.0 to 7.0.

Seed potatoes, ones that have long shoots coming out of the "potato eye" area, should be planted about one foot apart. The depth of the potato tuber should be approximately 3-6 inches below the soil surface.

Most potatoes, including purple potatoes, need between 1-2 inches of water per week. The average growing time for potatoes to reach maturity is approximately four months.
---
Egg-Free Purple Potato Salad
Egg-free, dairy-free salad made with colorful, antioxidant-rich purple potatoes, along with tangy mustard, heart-healthy scallions, radishes and more. Great for brunches, weddings, picnics, and other special occasions.
Recipe Ingredients:
2 lbs. purple potatoes

4 green onions or scallions, sliced

8 radishes, thinly sliced

½ cup extra virgin olive oil

2 tablespoons fresh lemon juice

1 tablespoon mustard

½ teaspoon sea salt (optional)

1 tablespoon dried dill weed

Fresh ground black pepper, to taste
Recipe Instructions:
Rinse and wash the potatoes. Fill a large pot with water and bring to a boil. Add the potatoes and cook for approximately 20-30 minutes until tender. Testing with a fork to see if easily poked. Drain the potatoes and run cold water over them. Slip the skins off of the potatoes (if desired), and then cut potatoes into bite sized pieces. Place potatoes in large serving bowl.

Slice the green onions or scallions about a ¼ inch thick. Next, slice radishes thinly. Add both to the potatoes and set aside.

In a small mixing bowl, add olive oil, lemon juice, mustard, salt (optional), dill weed, and black pepper. Gently mix together until all the ingredients are combined. Next, pour the dressing over potatoes, radishes and onions.

Serve at room temperature.

Makes 6-8 Servings.
---
Heart Healthy Weight-Loss Facebook Group:
If interested in joining our Heart Healthy Weight-Loss Facebook group, please visit us at:

www.facebook.com/groups/hearthealthyweightloss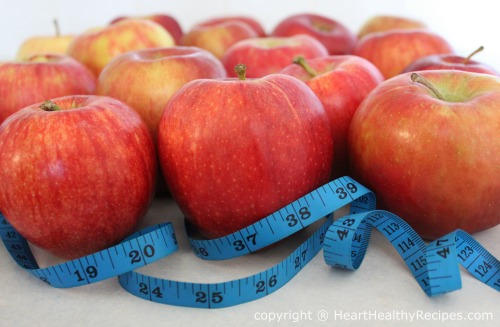 ---
For more heart healthy recipes, please visit:
www.pinterest.com/hearthealthyrecipes www.facebook.com/Heart.Healthy.Recipes.net www.facebook.com/groups/hearthealthyweightloss www.HeartHealthyRecipes.com



---

Check out this non-profit organization that delivers hope to suffering children and families around the world by clicking on the following link:

Children's Hunger Fund


---
Receive 15% Discount:



Receive a 15% discount on all products from Home Haven Décor including kitchen items such as mixers, blenders and more. To receive the 15% discount, please add the code of NEWSLETTER15 at checkout.


---
Also, if you have any questions or comments, please send us an e-mail at:


support@HeartHealthyRecipes.com



---
*Medical/Nutritional Disclaimer: Heart Healthy Recipes' Newsletter and HeartHealthyRecipes.com website offers informational service only and the information contained in this newsletter is not intended as professional nutritional or medical advice. The content in this newsletter should not be used solely during a medical emergency or for the diagnosis or treatment of any medical condition. Please consult your doctor or other qualified health care provider regarding any course of medical treatment.
---