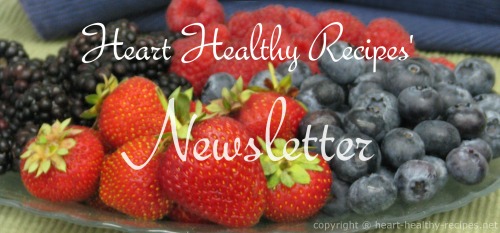 Welcome to Heart Healthy Recipes' Newsletter!
Featured this month are in-season elderberries and the heart health benefits of these berries. Also, included are naturally sweetened recipes of elderberry jam and elderberry syrup.
---
Health Benefits of Elderberries:
Antioxidant-rich elderberries are typically in-season August thru October and seem to have many health benefits. Some of these benefits include the lessening of inflammation, stress reducing, and over-all heart protection. Relaxing with a heart-healthy black elderberry tea can go a long way in reducing inflammation. Chronic inflammation has been linked to health problems including that of the heart.

The attractive, black elderberry being shiny, round, and dark purple is considered a "superfruit" and full of wonderful health benefits. These health benefits include reducing unhealthy cholesterol with the sterols contained in black elderberries. Also, the flavonoids or antioxidants in these berries may help reduce heart failure.

The elderberries, which may be utilized in so many recipes, may help the immune system as well. For example, elderberry syrups and jams help flavor many foods. The addition of these flavorful berries to pancakes, popsicles, and more may also help the heart, especially if made without refined sugars. In addition, these berries are recommended by some to help alleviate cold and flu symptoms.

---
Elderberry Syrup
Elderberry syrup sweetened naturally with honey and spiced with heart-healthy cinnamon and ginger.
Recipe Ingredients:
1 cup dried elderberries, whole

3 cups water

½ to ¾ cup honey

1 tablespoon cinnamon, ground

1 tablespoon ginger, powder
Recipe Instructions:
In a sauce pan with lid, add elderberries and water. Bring to a boil. Reduce heat to a simmer until liquid is reduced by approximately half. Remove from heat, allowing to cool and pour through a strainer. Discard excess berries.

Stir in honey, cinnamon, and ginger. Pour into canning jars. Cover with lids and store in refrigerator.

Makes 2 Jars (8 oz.)
---
Elderberry Jam
Made with honey and great as topping for pancakes, bread, and more!
Recipe Ingredients:
1 cup dried elderberries, whole

1½ cups water

3 cups lemon juice

2 tablespoons pectin

⅔ cup honey
Recipe Instructions:
Soak elderberries overnight.

In a sauce pan, add elderberries, water, and lemon juice. Bring to a boil. Remove from heat. Pour elderberry mixture into blender and blend until smooth.

Return berry mixture to pan and bring to boil. Reducing heat to simmer and slowly add pectin, stirring for approximately two minutes. Next, add honey and stir for another two to five minutes. Remove from heat.

Pour jam into 8 oz. (1 cup) canning jars. Cover and place in refrigerator overnight to thicken.

Makes 4 Jars (8 oz.)

---
NutriBullet Personal Blender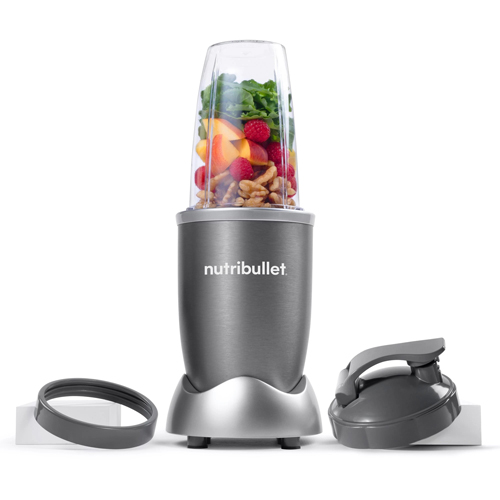 Effortlessly blend your favorite smoothies, soups, sauces, and much more with nutribullet. For more options, please visit: collections/kitchen


---
Heart Healthy Weight-Loss Facebook Group:
If interested in joining our Heart Healthy Weight-Loss Facebook group, please visit us at:

www.facebook.com/groups/hearthealthyweightloss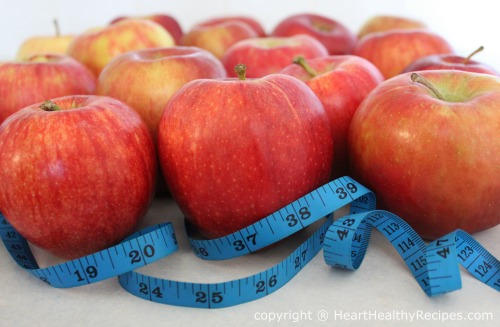 ---
For more heart healthy recipes, please visit:
www.pinterest.com/hearthealthyrecipes www.facebook.com/Heart.Healthy.Recipes.net www.facebook.com/groups/hearthealthyweightloss www.HeartHealthyRecipes.com



---

Check out this non-profit organization that delivers hope to suffering children and families around the world by clicking on the following link:

Children's Hunger Fund


---
Receive 15% Discount:



Receive a 15% discount on all products from Home Haven Décor including kitchen items such as mixers, blenders and more. To receive the 15% discount, please add the code of NEWSLETTER15 at checkout.


---
Also, if you have any questions or comments, please send us an e-mail at:


support@HeartHealthyRecipes.com



---
*Medical/Nutritional Disclaimer: Heart Healthy Recipes' Newsletter and HeartHealthyRecipes.com website offers informational service only and the information contained in this newsletter is not intended as professional nutritional or medical advice. The content in this newsletter should not be used solely during a medical emergency or for the diagnosis or treatment of any medical condition. Please consult your doctor or other qualified health care provider regarding any course of medical treatment.
---