Welcome to Heart Healthy Recipes' Newsletter. Whether you have a new health diagnosis or heart condition, we hope you find encouragement and healing for your heart and body as a whole. Through our on-line recipes at www.hearthealthyrecipes.com we offer nutritious, heart healthy meals and with this newsletter we plan to continue PLUS add helpful tips on heart health.
Curried Pea Soup
Heart-warming, comfort soup, that is low in sodium and good for your heart.
Recipe Ingredients:
2 cups dried split peas

10 cups water

1 carrot, grated

2 potatoes, grated

1 onion, grated

½ tsp. celery seed

½ tsp. curry powder

2 cups brown rice, cooked
Recipe Instructions:
Place split peas in a large pot with 10 cups water. Bring to a boil. Cover and cook over low heat about 1 hour. Meanwhile, grate the vegetables.

After peas have cooked about 1 hour, add grated vegetables, celery seed and curry powder. Cover and cook for 30 minutes. Add the cooked rice. Cook about 30 minutes more before serving.

Makes 6 servings. Prep Time: 10 minutes
Watermelon-Kiwi Beverage
The watermelon in this heart-healthy beverage keeps the body well hydrated on a warm, sunny day - replenishing each cell for optimum health.
Recipe Ingredients:
4 Kiwi fruit, peeled and sliced

5 – 6 cups seedless watermelon cubes or scoops

2 - inch piece of fresh ginger, peeled and sliced

4 ounces freshly squeezed lime juice

3-4 teaspoons honey, or to taste

Kiwi or watermelon slice, for garnish
Recipe Instructions:
Place kiwi fruit and watermelon cubes in blender and blend until smooth. Smash ginger in the base of a shaker. Add other ingredients (dissolve honey in a small amount of hot water if necessary) to the shaker and shake vigorously. Strain into a glass filled with ice. Garnish with watermelon and kiwi fruit slices, and serve.

Makes 4 servings.

Nutritional Information per serving: 151 Calories, 2g protein, 37g carbohydrates, 4g fiber, 1g total fat, 9 mg sodium, vitamin C, Vitamin B6, Vitamin A, B1 (thiamine), Copper, Magnesium, Potassium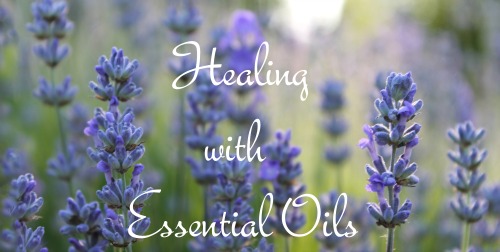 This month's essential oil recipe focuses on rosemary and juniper. Both of these oils may be used for clogged, hardened arteries. The lavender oil aids in circulation.
Essential Oil Blend For Artery Healing:
20 drops lavender oil (Lavandula officinalis)

10 drops rosemary oil (Rosmatinus officinalis)

5 drops juniper oil (Juniperus communis)

Add the ingredients to the entire bottle of Basic Massage Oil. Shake well to mix.

For more information on proven, reliable essential oil companies contact us or click here.
---