Welcome to Heart Healthy Recipes' Newsletter. In this month's issue we are featuring a cranberry-sweet potato casserole, sautéed green beans topped with cashews and a curried cauliflower dip.
Also, find out how to receive a $15 Amazon.com e-gift card.
---
Cranberry-Sweet Potato Casserole
Colorful and festive sweet potato casserole that is heart-healthy as well. The sweet potatoes and cranberries in this dish provide super anti-oxidants while being low in calories and sugar. These ingredients also have an anti-inflammatory effect in the body helping to contribute to a healthier heart.

Recipe Ingredients:
3 large sweet potatoes

1½ cups cranberries, fresh or frozen

1 - 15 ounce can coconut milk

1 tablespoon maple syrup (optional)

1 teaspoon cinnamon

¼ teaspoon allspice

¼ teaspoon nutmeg

½ teaspoon salt

½ cup whole almonds, coarsely chopped

2 tablespoons shredded coconut

1 teaspoon coconut oil
Recipe Instructions:
Heat oven to 400°F. Place the whole sweet potatoes on a baking sheet and bake until tender, about 30 minutes. Remove from oven and let cool. Gently peel off the skins and cut potatoes crosswise into thick slices, placing them in a 9 x 13 inch baking pan.

In a medium bowl add cranberries. Next, pour in the coconut milk. Gently mix in the maples syrup (if desired), cinnamon, allspice, nutmeg and salt. Pour over the sweet potatoes.

In a small to medium bowl, add the almonds, coconut and coconut oil, then sprinkle over the sweet potatoes. Bake for 25 minutes, until bubbling and golden brown. Serve warm.

Makes 6-8 servings.
---
Sautéed Green Beans & Cashews
Green beans are abundant in vitamins, minerals, protein, and iron. They are a rich source of Omega-3s and antioxidants which help keep the heart healthy. Green beans also contain a large amount of flavonoids which help provide anti-inflammatory benefits. The potassium content in green beans also helps in controlling blood pressure and other heart related diseases.
Recipe Ingredients:
1 lb. green beans, fresh

1 red pepper, chopped

1 small red onion, chopped

2 cloves garlic, minced

⅓ cup balsamic vinaigrette dressing, divided in half

¼ cup cashews, chopped
Recipe Instructions:
In a large skillet, cooking on medium heat, stir in green beans, red pepper, onion and garlic in half the dressing and cook for 8 to 10 minutes or just until vegetables are crisp and tender. Add remaining dressing and cook for 2 to 3 more minutes, stirring occasionally. Top with cashews.

Makes 6-8 servings.
---
Curried Cauliflower Dip
Cauliflower is a super nutritious food containing almost every vitamin and mineral a person needs to be healthy, yet is low in calories. This vegetable also contains unique plant compounds that may help reduce the risk of heart disease. Cauliflower is also a good source of antioxidants, which may help protect cells from harmful free radicals and inflammation.

Recipe Ingredients:
1 head cauliflower (1½ lb.)

1 tablespoon grape seed oil

1 teaspoon black mustard seeds

1 medium yellow onion, minced

1 tablespoon curry powder

1 teaspoon sea salt

1 cup low-fat plain yogurt

¼ cup reduced-fat sour cream

⅓ cup fresh parsley, coarsely chopped

⅛ teaspoon nutmeg

dash of cayenne pepper

black pepper, to taste
Recipe Instructions:
Fill a large saucepan with 2 inches of water and bring to boil over high heat. Gently remove cauliflower florets and then cut florets in halves. Add the cut cauliflower florets into the boiling water. Cover pan and lower heat to simmering. Cook cauliflower until tender, about 10 minutes. Drain completely and transfer to a bowl.

In a small saucepan over medium heat, warm oil and swirl to coat pan. Add black mustard seeds, cover pan, and cook until seeds have stopped popping, about 30 seconds. Add onion and sauté until soft and translucent, about 5 minutes. Add curry powder and sea salt. Stir constantly until curry is fragrant, 1 to 2 minutes longer. Remove from heat.

Use a fork to mash cauliflower into very small pieces. Add curry mixture and stir to combine. Using a rubber spatula, stir in yogurt, sour cream, parsley, nutmeg, cayenne, and a few grinds of pepper. Taste and adjust seasoning. Transfer to a serving bowl.

Recipe Tip: This dip can be prepared up to two days in advance. Cover and refrigerate. Remove from refrigerator 45 minutes before serving. Serve dip at room temperature.

Makes 2½ cups.
---
For more heart-healthy recipes, please visit:
www.hearthealthyrecipes.com
---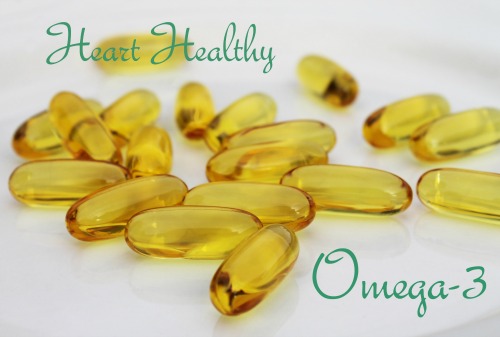 Heart Healthy Omega-3
Heart healthy oils found in Omega-3s benefit the heart in many ways including lowered blood pressure, stabilized heart rate, clot formation reduction, inflammation protection and prevention of arrhythmias.
Suggested Daily Amount of Omega-3:
A person's total amount of Omega-3 fatty acids should be 1200mg daily, consisting approximately 580-600mg of eicosapentaenoic acid (EPA) and 460-480mg of docosahexaenoic acid (DHA).


---
For more information on Omega-3, visit the following link:
www.hearthealthyrecipes.com/HeartHealthyOils.html
---
USANA's BiOmega™ High Quality Omega-3
A reliable source of mercury free, high-quality Omega-3 fatty acids are contained in USANA's BiOmega™ supplements. These Omega-3s are essential for a healthy heart.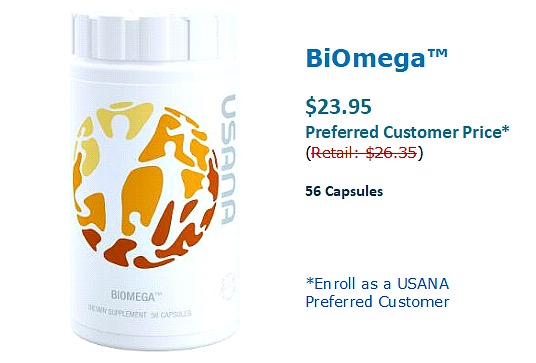 $15 Amazon.com e-Gift Card Offer
To receive $15 Amazon.com e-gift card, complete following -
1) Place any size order and enroll as a USANA Preferred Customer with the following link:
USANA PC Enrollment Form
2) Contact us by clicking on below form and include your new USANA Preferred Customer number:
Contact Form
OR
E-mail us at:
support@hearthealthyrecipes.com
In your e-mail include your new USANA Preferred Customer number. We will then e-mail you a $15 Amazon.com e-gift card as a thank you for your order and enrollment.
---
---
Medical/Nutritional Disclaimer: Heart-Healthy-Recipes' Newsletter and Heart-Healthy-Recipes.net website offers informational service only and the information contained in this newsletter is not intended as professional nutritional or medical advice. The content in this newsletter should not be used solely during a medical emergency or for the diagnosis or treatment of any medical condition. Please consult your doctor or other qualified health care provider regarding any course of medical treatment.
---