Welcome to Heart Healthy Recipes' Newsletter. In this newsletter we are featuring a low-salt minestrone soup, Jerusalem artichoke salad, and a roasted vegetable pie.
---
Low-Salt Minestrone Soup
A hearty, vegetable soup that is also low in salt. Studies show a low-salt diet has been proven to lower blood pressure and may help to prevent swelling of extremities, including legs. Also, a diet low in salt may lower risk of heart disease and stroke.

Recipe Ingredients:
1 large onion, diced

2 tablespoon olive oil

4 garlic cloves, minced

2 celery stalks, diced

1 large carrot, peeled and diced

1 medium zucchini, diced

1 teaspoon dried oregano

1 teaspoon dried basil

1 teaspoon sea salt

½ teaspoon black pepper, freshly ground

6 cups low-sodium vegetable broth or low-sodium chicken broth

42 oz. or 15 tomatoes, diced

15-oz. cannellini beans, cooked and drained

½ cup whole grain elbow pasta

½ cup parmesan cheese, finely shredded (for garnish)

2 tablespoon fresh parsley, chopped (for garnish)
Recipe Instructions:
In large soup pot, over medium-high heat, sauté onion in oil for 5 minutes or until translucent. Add garlic and cook for 30 seconds more. Then add celery and carrot. Cook and stir 5 minutes, until vegetables begin to soften. Add zucchini, oregano, basil, salt, and pepper. Cook for 2 minutes, stirring frequently.

Add the broth and the diced tomatoes. Bring to a boil, then reduce heat to medium low. Simmer uncovered for 10 minutes. Add the beans and pasta. Cook 10 to 15 minutes more or until pasta and vegetables are tender. Top each serving with parmesan and parsley, if desired.

Makes 6 servings.


---
Jerusalem Artichoke Salad
Jerusalem artichokes, also called sunchokes, sunroots, or earth apples, are actually a species of sunflower. These plants have edible tubers on the roots and are similar to water chestnuts. This root vegetable is very heart-healthy because of its high level of potassium, which is known to help control blood pressure.
Recipe Ingredients:
2 tablespoons sour cream

2 tablespoons mayonnaise substitute - Grapeseed Oil Vegenaise®

1 teaspoon mustard, coarse

1 teaspoon capers, finely chopped

2 teaspoons white wine vinegar

¾ teaspoon sea salt

¼ teaspoon black pepper, freshly ground

1 lb. Jersusalem aritchokes, scrubbed well

1 large carrot, peeled

6 tablespoons parsley, chopped
Recipe Instructions:
In a medium bowl, whisk together sour cream, vegenaise, mustard, capers, vinegar, salt, and pepper. Peel Jerusalem artichokes with a knife and cut into fine, stick pieces - approximately 3 cups. To prevent browning, add them to dressing as they are being cut, stirring to coat. Next, cut carrot into fine, stick pieces, the same size as artichokes. Add carrot sticks and parsley to salad. Serve immediately.

Makes 4 servings.


---
Roasted Vegetable Pie
Roasted vegetable pie is a delicious pie filled with heart-healthy vegetables. The eggplant, one of the main ingredients in this recipe, contains heart-healthy fiber, potassium, vitamin C, and vitamin B6. Eggplant also helps the heart by lowering and maintaining blood pressure and blood cholesterol. One study showed that the antioxidants in the eggplant's flavonoids help to significantly lower blood pressure. Eggplant's antioxidants also help balance blood cholesterol levels by preventing cholesterol oxidation.

Recipe Ingredients:
2 eggplants, cubed

2 tablespoons olive oil

2 red onions, chopped (minus 6 slices for pie center)

2 tablespoons lemon juice

2 zucchini, chopped or cubed

2 garlic cloves, minced

1 tablespoon fresh or dried thyme leaves

2 tablespoons balsamic vinegar

2 cups nonfat, low-fat, or regular ricotta cheese

¼ cup shredded parmesan cheese

1 teaspoon sea salt

½ teaspoon black pepper, freshly ground

2 pastry crusts* (for 9-inch pie)

3 or 4 medium Roma tomatoes

2 tablespoons chives or green onions, for garnish if desired
Recipe Instructions:
Cut eggplant into ½-inch cubes. Then mix eggplant cubes with olive oil in a 10- by 15-inch pan. Peel onions and first cut 6 thin slices for center of pie and mix these slices with lemon juice and set aside. Add remaining chopped onions, zucchini, garlic, and thyme with eggplant. Bake in a 500°F oven, turning pieces occasionally, until eggplant is soft and slightly browned, 45 to 50 minutes. Remove from oven and stir balsamic vinegar with vegetables. Mix in ricotta and parmesan, adding salt and pepper.

Divide vegetable mixture in half and add to the center of 2 pastry lined 9-inch pie dishes. Shaping into a smooth, flat-topped mound. For homemade pastry crust* please see:

https://www.hearthealthyrecipes.com/blueberrypie.html)

Core tomatoes and thinly slice crosswise. Cover pie filling with half the onion rings and about half the tomatoes, overlapping. Bake the vegetable pie on bottom rack in a 350°F oven until pastry is well browned, approximately 1 hour. Garnish pie with remaining onion and tomato slices, sprinkling with chives if desired. Serve hot or at room temperature.

Makes 12 servings.

---
For more heart healthy recipes, please visit:
www.hearthealthyrecipes.com
---
Heart Healthy Omega-3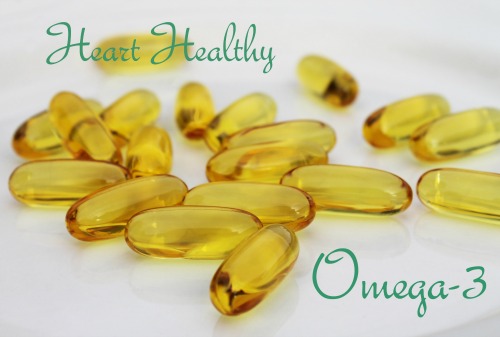 The heart healthy oils found in Omega-3s benefit the heart in many ways including keeping blood pressure levels regulated and assisting in a more stabilized heart rate.
Suggested Daily Amount of Omega-3:
A person's total amount of Omega-3 fatty acids should be 1200mg daily, consisting approximately 580-600mg of EPAs and 460-480mg of DHAs.


---
For more information on Omega-3, visit the following link:
www.hearthealthyrecipes.com/HeartHealthyOils.html
---
USANA's BiOmega™ High Quality Omega-3
A reliable source of mercury free, high-quality Omega-3 fatty acids are contained in USANA's BiOmega™ supplements. These Omega-3s are essential for a healthy heart.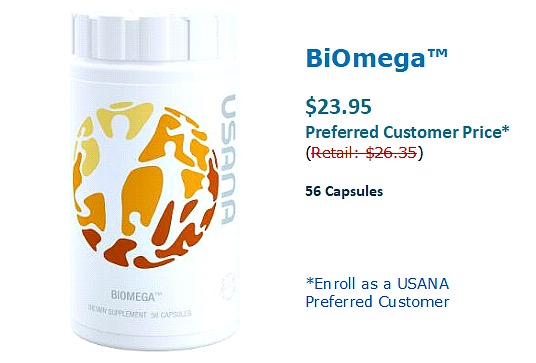 USANA PC Enrollment Form
E-mail us at:
support@hearthealthyrecipes.com
---
---
Medical/Nutritional Disclaimer: Heart-Healthy-Recipes' Newsletter and Heart-Healthy-Recipes.net website offers informational service only and the information contained in this newsletter is not intended as professional nutritional or medical advice. The content in this newsletter should not be used solely during a medical emergency or for the diagnosis or treatment of any medical condition. Please consult your doctor or other qualified health care provider regarding any course of medical treatment.
---