Welcome to Heart Healthy Recipes' monthly newsletter. In this issue we are continuing to feature some of the top foods that seem to specifically help lower blood pressure and recipes that contain these foods. There are over 40 top foods that we have researched that significantly help lower blood pressure. In this issue we are focusing on apricots, kiwi fruit, pistachio nuts, pomegranates and pomegranate juice.
---
Apricot & Pistachio Barley Pilaf
Apricots and pistachios in this recipe are a tasty way to help decrease blood pressure. The dietary fiber in apricots assist in lowering and regulating blood pressure. While the pistachios help by reducing blood vessel tightening and heart rate. A recent study found that a diet with one serving of pistachios a day helps reduce blood pressure. Also, as highlighted in our recent newsletters, onions and olive oil - which are included in this recipe - can significantly reduce blood pressure.

Recipe Ingredients:
2 teaspoons olive oil

1 large onion, finely chopped

3 cloves garlic, minced

1 cup quick-cooking barley

salt, lightly to taste

½ teaspoon thyme

2-½ cups water

¼ cup dried apricots, cut into ¼-inch dices

2 tablespoons pistachios, coarsely chopped and shelled
Recipe Instructions:
In a medium saucepan, heat the oil over medium heat. Add the onion and garlic, cooking until the onion is tender and golden brown, about 7 minutes. Add the barley, stirring to combine. Next, add just a hint of salt, the thyme and water. Bring to a boil, then cover and reduce to a simmer. Stir frequently, until the barley is tender, about 15 minutes. Add the apricots and pistachios, allowing the dish to sit for approximately five minutes.

Makes 4 servings.
---
Brussels Sprouts with Pomegranate Glaze
Pomegranates and the pure juice of pomegranates are considered one of the healthiest juices. One of the heart-healthy benefits of pomegranate juice includes its ability to lower blood pressure naturally. A recent study has shown that drinking a cup of pomegranate juice daily for four weeks considerably helps lower blood pressure. Pomegranates are also a very powerful source of antioxidants, namely - polyphenols. These antioxidants protect the arteries from cell damage that free radicals can cause and help increase the elasticity of the arteries. In addition, pomegranates help lower the risk of heart attacks by preventing the formation of plaque in the arteries and the oxidation of LDL cholesterol.
Recipe Ingredients:
1 lb. Brussels sprouts, trimmed and halved

1 tablespoon olive oil

salt and black pepper, to taste

2 tablespoons pomegranate juice

1 tablespoon balsamic vinegar

2 tablespoons pomegranate seeds
Recipe Instructions:
Preheat oven to 375°F. Toss the Brussels sprouts with the olive oil, salt and pepper. Place on a rimmed sheet pan and roast in the oven for 20 minutes. Remove the pan from the oven and pour the pomegranate juice and vinegar over the Brussels sprouts, stirring well to coat. Return the pan to the oven for another 15 minutes, stirring the Brussels sprouts halfway through baking. Remove from the oven when the sprouts are tender and the pomegranate-vinegar glaze has been absorbed. Toss with the pomegranate seeds and serve warm.

Makes 4 servings.

---
Kiwi-Yogurt Smoothie
Mineral-rich, fat-free yogurt helps lower blood pressure with heart-healthy potassium. According to the American Heart Association, eating five or more servings of yogurt a week can help reduce the risk of developing high blood pressure by 20 percent. Also, the potassium in kiwi fruit helps regulate blood pressure and contains more vitamin C than oranges.

Recipe Ingredients:
4 medium kiwi fruits, peeled

½ cup fat-free yogurt

¼ cup frozen orange juice concentrate

½ teaspoon vanilla extract

8 ice cubes
Recipe Instructions:
In blender or food processor combine the kiwi fruit, yogurt, orange juice concentrate, vanilla and ice cubes. Process until smooth.

Makes 2 servings.
---
For more heart-healthy recipes, please visit:
https://www.hearthealthyrecipes.com
---
Nutritional Supplements: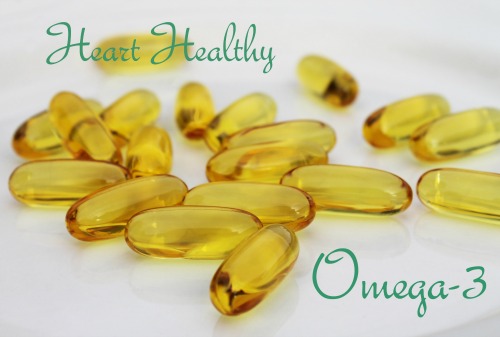 As you know it is important for optimum health to get proper nutrients in your diet. The best way to achieve this is through eating healthy food. Though we realize that sometimes it is difficult to receive all the complete nutrition that is needed for health from food. That being said, we encourage you to consider supplementation to help support a healthy heart.


---
If considering supplements - please reference the following link:
https://www.hearthealthyrecipes.com/HealingSupplements.html
---
CoQ10 - #1 Supplement Recommended by Cardiologists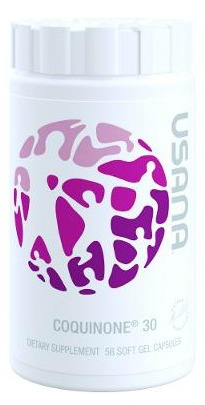 The high-quality CoQ10 contained in CoQuinone® 30 supplements are essential for every cell in the body, needed especially for a strong, healthy heart.


---
---
Medical/Nutritional Disclaimer: Heart-Healthy-Recipes' Newsletter and Heart-Healthy-Recipes.net website offers informational service only and the information contained in this newsletter is not intended as professional nutritional or medical advice. The content in this newsletter should not be used solely during a medical emergency or for the diagnosis or treatment of any medical condition. Please consult your doctor or other qualified health care provider regarding any course of medical treatment.
---