Welcome to Heart Healthy Recipes' monthly newsletter. We are continuing our focus on heart-healthy foods that assist in lowering blood pressure. Included in this month's issue, we are featuring a festive Mediterranean shrimp orzo - great for summertime picnics. Also a heart-healthy, low-fat sour cream and onion dip to serve with veggies. Cool down on summer days with a refreshing, super antioxidant pomegranate-beet juice drink.
---
Mediterranean Shrimp Orzo
A great dish for upcoming summer parties that is heart-healthy also. The white kidney beans and spinach both contain a high amount of potassium. Potassium helps counter excess salt which then contributes to lower blood pressure. The tomatoes also help the body reduce blood pressure by containing a nutrient called lycopene.

Recipe Ingredients:
1 pint grape tomatoes

3 teaspoons olive oil

8 oz. whole-wheat orzo

15 oz. cooked white kidney beans (cannellini), rinsed and drained

12 oz. medium shrimp, peeled and deveined

6 oz. baby spinach

2 oz. feta cheese

¼ cup fresh dill, chopped

dill sprigs for garnish
Recipe Instructions:
Preheat oven to 450°F. In an oblong pan or baking dish, combine tomatoes, 2 teaspoons olive oil, salt and pepper to taste. Roast in oven approximately 15 minutes or until tomatoes begin to collapse. Heat covered sauce-pan of water to boiling on high. Cook orzo according to directions, drain and return to sauce-pan. In medium bowl, toss beans, shrimp, freshly ground black pepper and remaining olive oil. Add to tomato mixture and stir to combine. Spread in single layer and roast 4 minutes longer or until shrimp are opaque throughout. Add spinach to orzo in sauce-pan, tossing lightly. Stir in shrimp mixture, feta, and dill. Serve in individual bowls - garnishing each with dill sprigs.

Makes 4 servings.
---
Low-fat Sour Cream & Onion Dip
Yogurt contains calcium, magnesium and potassium - all needed to help maintain healthy blood pressure levels. The yellow onions in this recipe contain quercetin, which research in Germany has shown to be effective in lowering blood pressure as well.
Recipe Ingredients:
2 cups plain fat-free yogurt

½ cup reduced-fat sour cream

3 tablespoons grape-seed oil

2 medium yellow onions, finely chopped

chives and dill, for garnish
Recipe Instructions:
In medium bowl, combine yogurt and sour cream, then set aside. Next, in medium skillet, heat grape-seed oil on low heat until hot. Add onions, salt and pepper to taste. Cook 15 to 17 minutes or until dark golden brown, stirring onions occasionally. With slotted spoon, transfer onions to plate lined with paper towels to drain excess oil and allow to cool. Once cooled combine onions with yogurt and sour cream. Stir well. Cover and refrigerate. Note: Flavor is best when refrigerated for 12 hours, but no more than two days. Garnish with chives and dill. Serve with fresh veggies.

Makes 3 cups.

---
Super Pomegranate-Beet Juice
The powerful antioxidants in this refreshing, super-healthy juice recipe are provided by the pomegranate and beet juices. These juices have been shown to lower blood pressure significantly on their own. When combined, they form an extremely powerful antioxidant detoxifier. The ginger, which is heart-healthy in itself, helps deliver the powerful antioxidants into each cell of the body to help maximize the benefits.

Recipe Ingredients:
1 cup pomegranate seeds

1 cup beetroot, chopped

½ cup pineapple, fresh or frozen

1-inch ginger root, peeled

1 cup orange Juice
Recipe Instructions:
Begin by cutting the pomegranate into sections. Separate the pomegranate seeds from the skin and the white membrane, then add to a blender. Next, wash the beetroot, peel the skin off, chop into small chunks. Add the chopped beets, pineapple, ginger and orange juice into the blender and blend until smooth. Serve immediately with or without ice cubes.

Makes 2 servings.
---
For more heart-healthy recipes, please visit:
https://www.hearthealthyrecipes.com
---
Nutritional Supplements: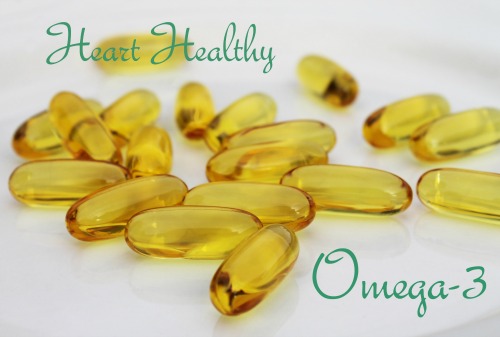 For optimum health, it is important to receive proper nutrients in your diet. The best way to achieve this is through eating healthy food. Though, we realize that sometimes it is difficult to receive all the complete nutrition that is needed for health from food. We encourage you to consider supplementation to help support a healthy heart.


---
If considering supplements - please reference the following link:
https://www.hearthealthyrecipes.com/HealingSupplements.html
---
CoQ10 - Cardiologist Recommended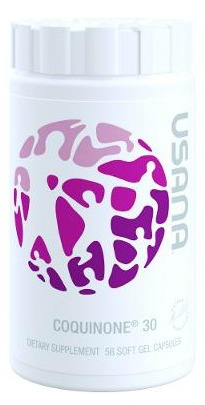 The high-quality CoQ10 contained in CoQuinone® 30 supplements are essential for every cell in the body, needed especially for a strong, healthy heart.


---
---
Medical/Nutritional Disclaimer: Heart-Healthy-Recipes' Newsletter and Heart-Healthy-Recipes.net website offers informational service only and the information contained in this newsletter is not intended as professional nutritional or medical advice. The content in this newsletter should not be used solely during a medical emergency or for the diagnosis or treatment of any medical condition. Please consult your doctor or other qualified health care provider regarding any course of medical treatment.
---