Welcome to Heart Healthy Recipes' monthly newsletter. We are continuing our focus on heart-healthy foods that assist in lowering blood pressure. Included in this month's issue, we are featuring a pomegranate salad, raw carrot soup and strawberry-banana smoothie.
---
Arugula and Pomegranate Salad
The tasty ingredients of this recipe help heart function, including the "super-food" of pomegranate seeds which has been shown to help control blood pressure.

Recipe Ingredients:
6 cups arugula

½ cup pomegranate seeds

⅓ cup chopped pitted dates

3 tablespoons olive oil

2 tablespoons balsamic vinegar

½ teaspoon mustard

1 teaspoon honey

salt and pepper, to taste
Recipe Instructions:
Toss arugula, pomegranate seeds, and dates together in a large bowl. In a small bowl whisk oil, vinegar, mustard, honey, and salt and pepper to taste. Pour dressing over salad. Toss to combine. Serve immediately.

Makes 4 servings.
---
Raw Carrot Soup
One of the "super-foods" in this soup, carrots, which is rich in antioxidants accounts for the heart-healthy benefit of strengthening the heart muscle. Recent studies have shown that a diet rich in carrots may help prevent heart disease by as much as 32%. *Ginger is another heart-healthy ingredient that has been proven to help reduce your risk of developing heart disease by reducing oxidative stress, inflammation and cholesterol. Also, garlic cloves and green onions have many heart benefits, as mentioned in earlier newsletters.
Recipe Ingredients:
2 cups peeled and chopped carrots

1 garlic clove, chopped

1 green onion, chopped

1 tablespoon chopped ginger root*

⅛ cup white sesame seed

sea salt to taste

2 cups purified water
Recipe Instructions:
Combine all ingredients in a high-powered, high-speed blender. Blend on high until mixture is smooth and then serve.

Makes 4 servings.

*Always check with a doctor before starting a new diet. Some heart conditions and heart medicine may have contradictions to ginger.

---
Strawberry Banana Smoothie
Strawberries, which are rich in anthocyanins, help lower blood pressure and reduce inflammation. This also helps make the blood vessels more elastic. The bananas are a good source of vitamin C, dietary fiber, manganese and rich in vitamin B6. Also, the potassium in bananas help heart health and blood pressure. The pineapples in this recipe also contain a good amount of potassium, helping to reduce blood pressure, prevent heart attacks and strokes.

Recipe Ingredients:
1 cup plain non—fat yogurt

6 medium strawberries

1 medium banana

1 cup pineapple, crushed, canned in juice

1 teaspoon vanilla extract

4 ice cubes
Recipe Instructions:
Place all ingredients in blender and purée until smooth.

Makes 2 servings.
---
For more heart-healthy recipes, please visit:
https://www.hearthealthyrecipes.com
---
Nutritional Supplements: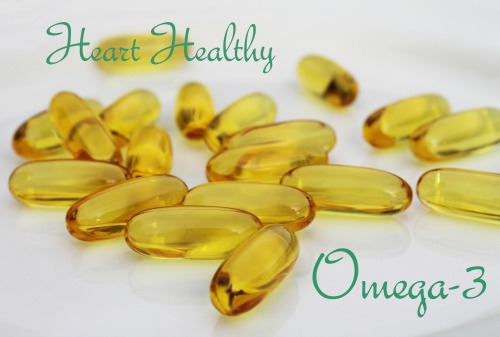 For optimum health, it is important to receive proper nutrients in your diet. The best way to achieve this is through eating healthy food. Though, we realize that sometimes it is difficult to receive all the complete nutrition that is needed for health from food. We encourage you to consider supplementation to help support a healthy heart.


---
If considering supplements - please reference the following link:
https://www.hearthealthyrecipes.com/HealingSupplements.html
---
CoQ10 - Cardiologist Recommended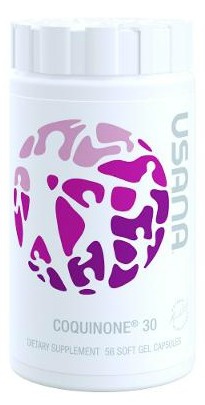 The high-quality CoQ10 contained in CoQuinone® 30 supplements are essential for every cell in the body, needed especially for a strong, healthy heart.


---
---
Medical/Nutritional Disclaimer: Heart-Healthy-Recipes' Newsletter and Heart-Healthy-Recipes.net website offers informational service only and the information contained in this newsletter is not intended as professional nutritional or medical advice. The content in this newsletter should not be used solely during a medical emergency or for the diagnosis or treatment of any medical condition. Please consult your doctor or other qualified health care provider regarding any course of medical treatment.
---