Welcome to Heart Healthy Recipes' monthly newsletter. We are continuing our focus on heart-healthy foods that assist in lowering blood pressure, especially in season summer berries. In this month's issue you will find a raspberry-chocolate smoothie recipe, along with a blueberry-avocado salsa and blackberry vinaigrette. The salsa and vinaigrette are a perfect addition to grilled fish and/or green salads.
---
Raspberry-Chocolate Smoothie
Rich amounts of anthocyanins found in raspberries have been shown to relax the blood vessels, leading to lower blood pressure. Also, the high fiber content in the "super food" of raspberries helps manage and lower blood pressure. In addition, raspberries have more fiber content than bananas, apples, grapes and many high fiber cereals.

Recipe Ingredients:
1 cup fresh raspberries

1 ½ cup plain almond milk

1 frozen medium banana

¼ cup unsweetened cocoa powder

8 pitted medjool dates

1 tablespoon coconut oil

1 teaspoon vanilla extract
Recipe Instructions:
Add fresh raspberries and almond milk in blender. Next, chop banana into chunks. Add all remaining ingredients into blender and process on high speed until smooth. Serve immediately.

Makes 2 servings.
---
Blueberry-Avocado Salsa
Blueberries are rich in natural compounds called flavonoids and even one serving a week has been shown to lower blood pressure significantly. Also, the potassium rich avocados in this recipe help normalize blood pressure. This blueberry-avocado salsa makes a heart-healthy topping for summer grilling of cod or similar mild white fish.
Recipe Ingredients:
1 avocado, pitted

1 cup fresh blueberries, chopped

¼ cup fresh cilantro, chopped

1 jalapeño pepper, minced

1 lime, zest and juice

salt and black pepper
Recipe Instructions:
Cut open avocado and remove the pit. Then scoop the avocado meat onto a plate and dice. Next, add the avocado to a medium-size bowl. Add roughly chopped blueberries and chopped cilantro. Cut the jalapeño pepper length-wise removing the seeds and add to bowl along with lime zest and juice. Add salt and pepper to taste.

Makes 4 servings.

---
Blackberry Vinaigrette
The blackberries in this vinaigrette recipe are very high in dietary fiber, manganese, magnesium and potassium. These minerals, especially the potassium, are important in helping manage blood pressure. This blackberry vinaigrette is a heart-healthy topping for grilled salmon or a healthy green salad dressing.

Recipe Ingredients:
1 cup fresh blackberries

¼ cup water

⅓ cup red wine vinegar

3 tablespoons grape seed oil

1 tablespoon maple syrup or honey

salt and pepper to taste
Recipe Instructions:
Combine the blackberries and water in a food processor or blender. Purée until smooth. Pour the blackberry purée through a fine sieve to strain out the seeds. Next, combine the blackberry purée with the remaining ingredients in a tightly sealed container and shake well. Add salt and pepper to taste.

Makes 6 servings.
---
For more heart-healthy recipes, please visit:
https://www.hearthealthyrecipes.com
---
Nutritional Supplements: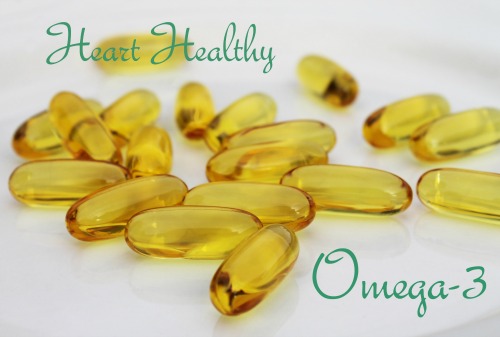 For optimum health, it is important to receive proper nutrients in your diet. The best way to achieve this is through eating healthy food. Though, we realize that sometimes it is difficult to receive all the complete nutrition that is needed for health from food. We encourage you to consider supplementation to help support a healthy heart.


---
If considering supplements - please reference the following link:
https://www.hearthealthyrecipes.com/HealingSupplements.html
---
CoQ10 - Cardiologist Recommended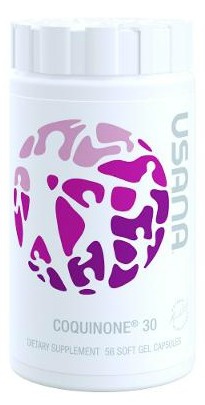 The high-quality CoQ10 contained in CoQuinone® 30 supplements are essential for every cell in the body, needed especially for a strong, healthy heart.


---
---
Medical/Nutritional Disclaimer: Heart-Healthy-Recipes' Newsletter and Heart-Healthy-Recipes.net website offers informational service only and the information contained in this newsletter is not intended as professional nutritional or medical advice. The content in this newsletter should not be used solely during a medical emergency or for the diagnosis or treatment of any medical condition. Please consult your doctor or other qualified health care provider regarding any course of medical treatment.
---