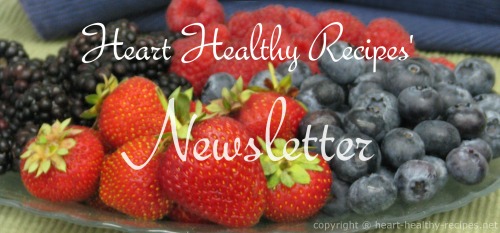 Welcome to Heart Healthy Recipes' Newsletter!
In-season heart healthy strawberries are our focus this month, along with some heart healthy strawberry recipes - including a grilled salmon recipe topped with strawberry salsa.
While strawberries are usually available year-round, their peak season is during May-August.
---
Benefits of Strawberries:
Antioxidant-rich strawberries, being high in fiber and vitamin C, may help the heart by reducing oxidative stress. Too much oxidative stress may potentially lead to arrhythmia and/or irregular heart rhythms.

Also, strawberries may help regulate blood sugar, lower cholesterol, and help assist with weight management. Strawberries contain 91% water and being in their peak season now, during the hot summer months, may help keep the body hydrated.

These in-season beauties are also a good source of magnesium and potassium. The mineral magnesium helps in relaxation and may also help the heart muscles to relax. When the muscles of the heart are relaxed it tends to promote more even heart beats. In addition, magnesium helps support potassium which has been shown to regulate the heart rate. Both of these minerals help keep the heart rhythm at a proper pace and avoiding arrhythmia. The two minerals may also help lower high blood pressure.


---
Salmon & Strawberry Salsa
Two heart healthy superfoods together in this grilled salmon recipe topped with a heart healthy strawberry salsa.
Recipe Ingredients:
1 large salmon fillet (approximately 1½ lbs.)

¼ cup balsamic vinegar

1½ cups fresh strawberries, diced

¼ cup chopped fresh cilantro

1 tablespoon diced jalapeño

2 tablespoons diced green onions

2 teaspoons lime juice

Sea salt and black pepper, to taste (optional)
Recipe Instructions:
Preheat grill to medium high heat, approximately 375°F to 400°F.

On a plate or platter place prepared, de-boned salmon. Ensure salmon is at room temperature for approximately 20 minutes to encourage even cooking through-out the salmon. Next, using a pastry brush, coat the salmon with balsamic vinegar and then drizzle over salmon while grill is preheating.

Grill salmon on grates, allowing to cook for 3 to 5 minutes, with skin side up until grill marks form and naturally release from the grates. Then, 2 to 5 minutes skin side down. It is always a good idea to measure the inside temperature of the salmon with an internal thermometer. After placing the internal thermometer in the thickest part, it should measure between 125°F to 130°F. Usually a large fillet of salmon will be completely cooked after 10 minutes. Allow the salmon to rest while making strawberry salsa.

In a medium bowl, combine strawberries, cilantro, jalapeño, green onion, lime juice, pepper, and sea salt (optional).

Top grilled salmon with strawberry salsa and serve.

Makes 4-6 servings.
---
More Strawberry Recipes:
Enjoy the summer flavor of in-season strawberries with our no-bake strawberry pie yet while keeping your kitchen cool during the hot days.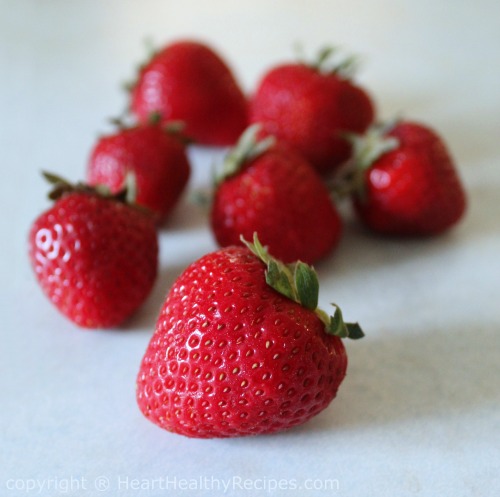 More of our strawberry recipes include a strawberry smoothie made with only two ingredients and two optional additional ingredients, if desired.


---
NutriBullet Personal Blender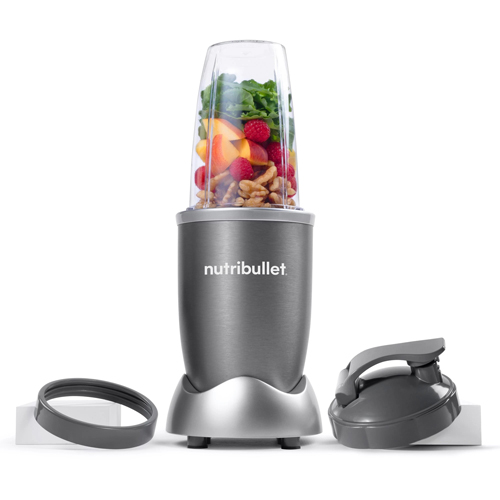 Effortlessly blend your favorite smoothies, soups, sauces, and much more with nutribullet. For more options, please visit: collections/kitchen


---
Heart Healthy Weight-Loss Facebook Group:
If interested in joining our Heart Healthy Weight-Loss Facebook group, please visit us at:

www.facebook.com/groups/hearthealthyweightloss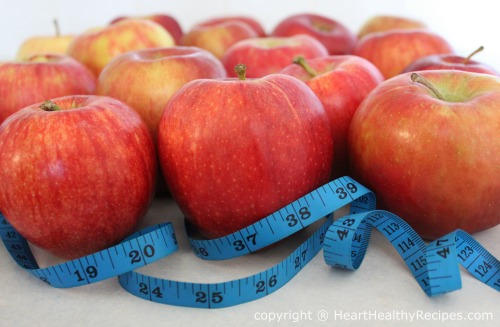 ---
For more heart healthy recipes, please visit:
www.pinterest.com/hearthealthyrecipes www.facebook.com/Heart.Healthy.Recipes.net www.facebook.com/groups/hearthealthyweightloss www.HeartHealthyRecipes.com



---

Check out this non-profit organization that delivers hope to suffering children and families around the world by clicking on the following link:

Children's Hunger Fund


---
Receive 15% Discount:



Receive a 15% discount on all products from Home Haven Décor including kitchen items such as mixers, blenders and more. To receive the 15% discount, please add the code of NEWSLETTER15 at checkout.


---
Also, if you have any questions or comments, please send us an e-mail at:


support@HeartHealthyRecipes.com



---
*Medical/Nutritional Disclaimer: Heart Healthy Recipes' Newsletter and HeartHealthyRecipes.com website offers informational service only and the information contained in this newsletter is not intended as professional nutritional or medical advice. The content in this newsletter should not be used solely during a medical emergency or for the diagnosis or treatment of any medical condition. Please consult your doctor or other qualified health care provider regarding any course of medical treatment.
---