Bean Salad Recipe
Heart healthy bean salad recipe containing beans, peppers, corn, zesty jalapeños and spicy cayenne pepper is sure to please with any occasion, plus being very nutritious.

Recipe Ingredients:
1 cup black beans
1 cup white beans
1 red pepper, chopped
1 seeded jalapeño
¾-1 cup chopped cilantro
½ red onion, chopped
1 – 2 scallion onions, chopped (optional)
¼ - ½ cup olive oil
¼ cup red wine vinegar
8 oz. frozen corn, thawed
1 teaspoon cumin
Salt to taste
Cayenne pepper, very lightly sprinkling

Recipe Instructions:
Soak black and white beans overnight and then cooking for 1 ½ - 2 hours. When soft to bite, cool in refrigerator.
Chop red pepper and seed jalapeño, slicing jalapeño to get rid of middle white and seeds. Next chop up cilantro, red onion, and scallion onions. Add olive oil and red wine vinegar, mixing in a large bowl. Then add thawed corn. Next add cumin, sprinkle on salt to taste. Lightly and very sparingly, sprinkle on the cayenne pepper. Makes 6 – 8 servings.
For MORE recipes and heart health information, please subscribe to heart healthy recipes' FREE newsletter below:

---

Check out Children's Hunger Fund:

This non-profit organization delivers hope to suffering children and families around the world.
---
Heart Healthy Weight-Loss
We would like to invite you to join our NEW Heart Healthy Weight-Loss Support Group.  You are welcome to join us for support with weight-loss and heart health issues by visiting:
https://www.facebook.com/groups/hearthealthyweightloss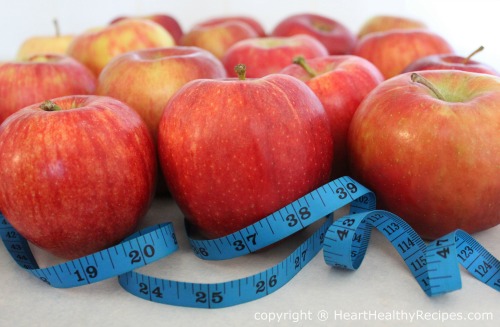 Visit & Join Our New Facebook Weight-Loss Group by clicking HERE, or by copying and pasting the following URL:  https://www.facebook.com/groups/hearthealthyweightloss

---
Medical/Nutritional Disclaimer: HeartHealthyRecipes.com website offers informational service only and the information contained in this website is not intended as professional nutritional or medical advice. The content in this website should not be used solely during a medical emergency or for the diagnosis or treatment of any medical condition. Please consult your doctor or other qualified health care provider regarding any course of medical treatment.

---