Heart Healthy Recipes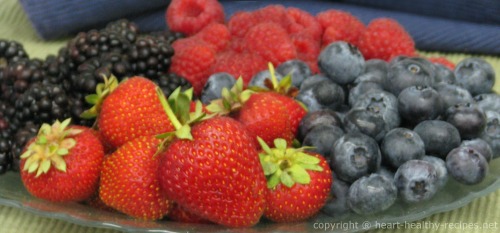 Looking for attractive, delicious heart healthy recipes that support good overall health and nutrition? Discover here many free recipes that are low in salt, refined sugars, unhealthy fats, and cholesterol.
Heart Healthy Recipes wants to promote a diet which contributes to healthy living, including a healthy heart, along with supporting a heart healthy diet. When people consume too much sodium and unrefined sugars, or eat foods high in unhealthy fats, there is an increased risk of heart disease, along with cancer and stroke, some of the leading causes of death.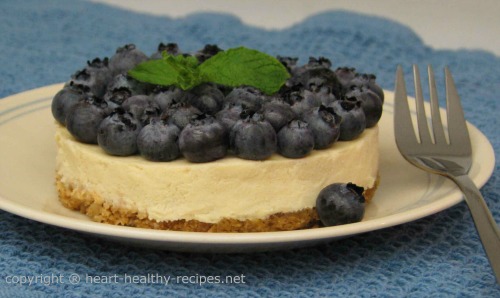 Eating a nutritious, healthy diet is also a proven way to reduce the risk for many heart problems and on this website the elements of a heart healthy diet are presented.
These heart healthy recipes, that taste simply scrumptious, include beverage and dessert recipes such as lemon cheesecake, fudge-like chocolate cake and strawberry smoothies. The recipes are all very low in unwanted fats and refined sugars; yet very tasty and satisfying due to being sweetened with all natural ingredients of berries and more.

Our seafood category contains some of the most heart healthy foods such as salmon, which is rich in omega-3 fatty acids.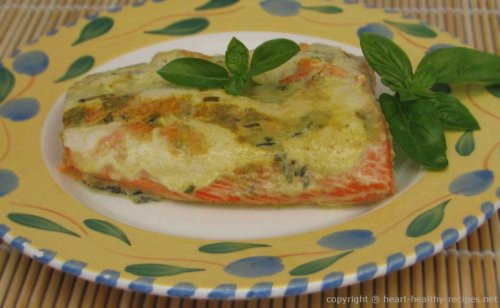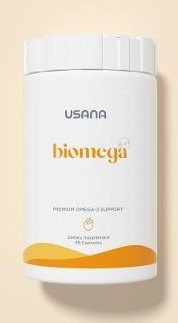 Essential for a Healthy Heart: 
BiOmega™ supplements are a reliable source of high-quality, ultra-pure omega-3 fatty acids and also essential vitamin D3. The omega-3 fatty acids help support heart health and may also help lower blood pressure according to recent research.  

Please Click Here for more information.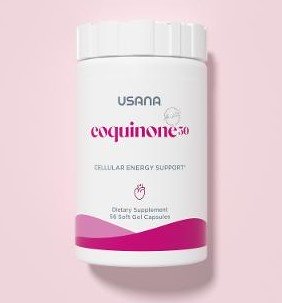 Also, most fish contain the highest natural source of the wonder nutrient called CoQ10. Discover more natural food sources of CoQ10 and how CoQ10 can improve the function of your heart. 
Uncover the heart health benefits of ingredients like olive oil, which is an important component of the Mediterranean diet found in the classic Greek Salad in the salad recipes.
Cholesterol lowering recipes include our sweet carrot dish, containing the orange-juice sweetened taste of carrots in our vegetables 

category. Also, featured are our high-fiber, zero cholesterol green beans with pine nuts recipe. Both these vegetable side dishes are low in unhealthy fats being prepared with heart healthy olive oil.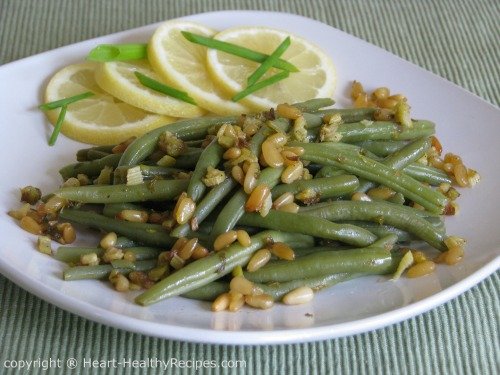 Grapeseed oil is another heart-healthy oil in our lemon-lavender dressing, drizzled over asparagus. Perfect spring side dish for Easter or Mother's Day.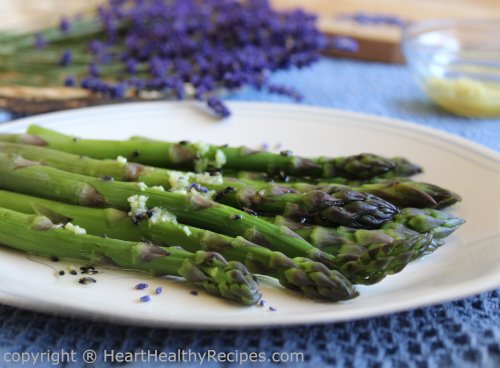 While the Bean & Legumes and Rice & Grains categories feature low salt, low sodium recipes as well. These recipes include the gluten-free quinoa dishes that are rich in flavor, high in protein, yet very low glycemic. In the dressings and sauces - delicious recipes can be found such as our honey poppy seed dressing.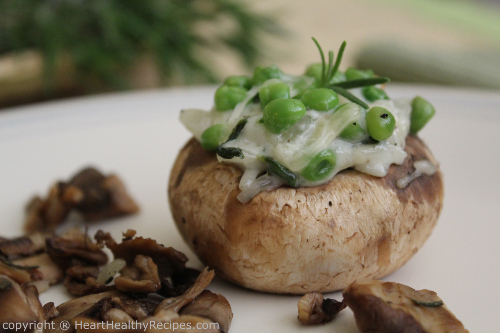 Also, discover hearty and healthy low fat recipes included in the meats and poultry sections with entrées such as Rosemary Lamb Shish Kabobs to Chicken Valencia. The energy-giving pasta recipes include healthy shrimp noodles as an entrée. The super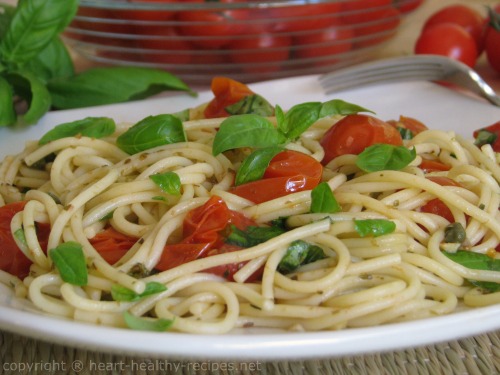 herb basil promotes cardiovascular health and well-being in our Tomato Basil Pasta, while the garlic in this recipe assists the heart by reducing and controlling blood pressure; along with lowering cholesterol.
In our appetizers, soups, breads and pizza categories you will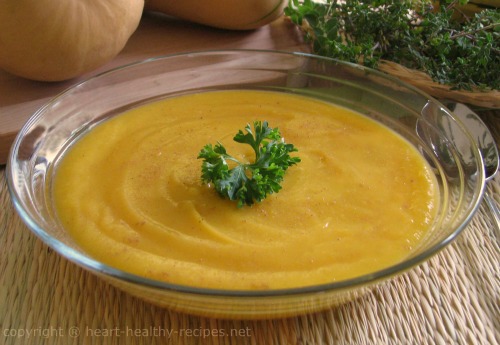 find attractive dishes to serve while entertaining guests ranging from Stuffed Mediterranean Bell Peppers to Olive-Basil Focaccia.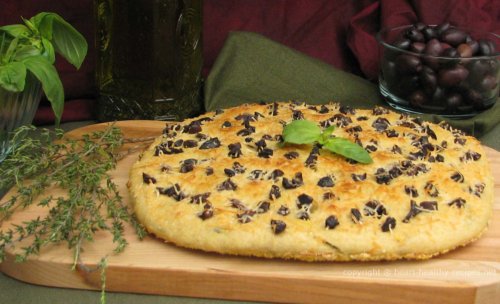 ---
Minerals for a Healthy Heart:
High in essential minerals, including zinc, which helps the carbohydrate, fat, and protein metabolism, as well as supporting healthy DNA and RNA replication.
Please Click Here for more information.
As a USANA Associate, we may earn a commission on products purchased. Though, this will not affect your final price.
---
Medical/Nutritional Disclaimer: HeartHealthyRecipes.com website offers informational service only and the information contained in this website is not intended as professional nutritional or medical advice. The content in this website should not be used solely during a medical emergency or for the diagnosis or treatment of any medical condition. Please consult your doctor or other qualified health care provider regarding any course of medical treatment.
---
Enjoy and entertain with heart healthy appetizer recipes that range from stuffed Mediterranean Bell Peppers to Greek Hummus Dip.
Heart warming and healthy soup recipes for everyone to enjoy from Vegetable Soup, Greek lentil Soup to no-cook Sweet-Dill Cucumber Soup.
heart-healthy salad recipes include a Mediterranean Greek salad with the vegetable medley of cucumbers, peppers, tomatoes, onions then drizzled with olive oil.
Healthy Honey-Poppy-Seed Dressing is featured with the sweet honey, lemony "zip" to flavor all your favorite salads and dishes.
Heart healthy lunch or dinner pastas include the delicious seafood taste of Shrimp Noodles.
Hearty, healthy vegetarian bean and legume recipes including an attractive bean salad for entertaining guests, along with hearty Garbanzo Bean Chili.
Heart healthy low salt rice and grains recipes including gluten-free quinoa dishes that are rich in flavor, high in protein yet very low glycemic.
Heart healthy seafood recipes with the likes of salmon, salmon being rich in omega-3 fatty acids and CoQ10, an ingredient shown to significantly improve heart function.
Heart healthy Meat and Poultry recipes include Valencia-Orange Chicken, Rosemary Lamb Shish Kabobs and Low-salt Chicken Pineapple.
Heart healthy vegetable recipes include the cholesterol lowering recipes of orange-juice sweetened, tasty carrots and the super food of broccoli with pine nuts.
Heart healthy Breads-Muffins and Pizza Recipes include Olive-Basil Focaccia bread; crowd pleasing pizza and breakfast muffins of tasty blueberries and sweet 'n spicy carrots.
Low sugar, heart healthy delicious desserts include mouth-watering low fat chocolate cake and blueberry cheesecake; along with the homemade country-taste of oven-warmed sugar-free apple pie.
Refreshing, satisfying drinks including heart healthy strawberry and banana smoothies.
Heart Healthy Recipes offers a heart healthy diet plan that is quick and easy to follow to aid in the goal of a healthier life through a wide variety of food choices.
Welcome to heart healthy foods where we hope you will discover the powerful healing of natural foods - along with how these nutritious foods benefit your heart.
Heart healthy meals start here with HeartHealthyRecipes.com
Embracing a heart healthy lifestyle or heart healthy living can help control or even reverse the natural progression of heart disease.
Women's heart health is important to pay attention to and there is hope to prevent, slow down and reverse some heart issues.
Helpful guidance for men's heart health including foods, herbs, and other nutritional resources to help heal, repair, strengthen, and maintain heart health.
Solutions that assist healing for the heart include the purest, gentlest resource for health - essential oils. These oils are one of the most powerful, yet very safe ways to assist in heart healing.
Healing supplements of Omega-3, CoQ10, Grape Seed Extract, along with vitamin D, have been shown to protect, prevent, slow-down and even help reverse heart disease.
The Mediterranean diet is one of the heart-healthiest ways to eat with loads of plant-based anti-inflammatory foods and healthy fats such as olive oil.
If you like this website, consider signing up for our newsletter to receive more heart healthy recipes and heart health information.
Looking for attractive, delicious heart-healthy recipes? Here you will discover many free recipes and information to support a heart-healthy diet and lifestyle.
Our kitchen store carries many essential items to help you make and create your heart healthy recipes, including top-selling kitchen name brands.