Greek Salad
This heart healthy, light and delicious Mediterranean salad is great with any lunch or dinner entrée. With the vegetable medley including cucumbers, peppers, tomatoes, onions and drizzled with olive oil - this salad also stands by itself as a nutritious, light meal.

Greek Salad - Recipe Ingredients:
2 cucumbers, sliced
½ green bell pepper, sliced
½ onion, chopped
3 tomatoes, chopped
5 radishes, sliced
1 tablespoon capers, drained
½ teaspoon dried-leaf oregano
¼ c. olive oil
¼ c. feta cheese, crumbled
15-20 black Greek olives
Greek Salad - Recipe Instructions:
In a large bowl, combine all ingredients. Cover and chill about 1 hour. Makes 4 main dish servings.
Nutritional Information/Analysis:
Calories: 208 Protein: 3g Carbohydrates: 12g Total Fat: 18g Saturated Fat: 3g Fiber: 2g Cholesterol: 6mg Sodium: 290mg
---

Check out Children's Hunger Fund:

This non-profit organization delivers hope to suffering children and families around the world.
---
Heart Healthy Weight-Loss
We would like to invite you to join our NEW Heart Healthy Weight-Loss Support Group.  You are welcome to join us for support with weight-loss and heart health issues by visiting:
https://www.facebook.com/groups/hearthealthyweightloss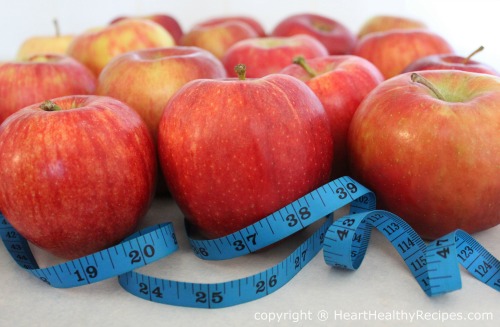 Visit & Join Our New Facebook Weight-Loss Group by clicking HERE, or by copying and pasting the following URL:  https://www.facebook.com/groups/hearthealthyweightloss

For MORE recipes and heart health information, please subscribe to heart healthy recipes' FREE newsletter below:

---
Medical/Nutritional Disclaimer: HeartHealthyRecipes.com website offers informational service only and the information contained in this website is not intended as professional nutritional or medical advice. The content in this website should not be used solely during a medical emergency or for the diagnosis or treatment of any medical condition. Please consult your doctor or other qualified health care provider regarding any course of medical treatment.

---