Men's Heart Health
With this web page, we hope to provide helpful guidance for all, but especially men, in addressing the issues facing men's heart health. This includes heart healthy foods, herbs, and other nutritional resources to help heal, repair, strengthen, and maintain heart health. Also, for more information on women's heart health, please visit our "Women's Heart Health" page.
Diet, Exercise, and Weight Management
The importance of a healthy diet, exercise, and weight management will go a long way to keep the heart healthy.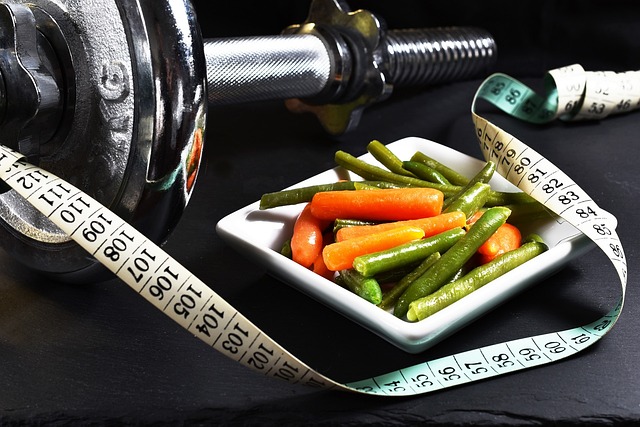 A heart-healthy diet includes eating large amounts of fruits and vegetables, along with whole grains, nuts, fish, poultry, and healthy oils - such as olive oil. Doing this every day may help manage weight and also help lower blood pressure.
Also, exercise is very important. Though, please check with a trusted healthcare provider for guidance regarding the extent of exercise allowed at any given time. This is especially important after major events, such as heart attack, heart failure and/or heart surgery. A lot of hospitals and medical centers will provide cardiac rehabilitation, and if offered, it may help with a quicker recovery and a better, overall outcome.
As mentioned earlier, managing weight helps manage blood pressure. Also, keeping the waistline slim is another preventative to help lower blood pressure. Men are at risk if their waist measurement is greater than 40 inches (102 centimeters).
"CLASSIC" WARNING SIGNS FOR HEART ATTACK
The following symptoms are more common to men:
-

 

Pressure, fullness, crushing chest pain, spreading to the neck, shoulder or jaw

-

 

Chest discomfort with light-headedness, fainting

-

 

Pain or discomfort in the stomach, one or both arms, neck, back, shoulders, arms, or jaw

-

 

Shortness of breath

-

 

Sweating (often a cold, clammy sweat), nausea, or lightheadedness
Blood Pressure:
Monitoring blood pressure on a regular basis is helpful to prevent damage to the heart over time. The following listings of foods, herbs and are presented to help stay on track with blood pressure.
Also, you may be interested in our Facebook page, Heart Healthy Weight-Loss, where we list a new, healthy recipe each day, consisting of nutritious foods, including recipes with foods known to lower blood pressure.
Herbs & Spices:
Herbs and spices may help assist the heart function, strength, and longevity. Also, some herbs may help the entire body, improve general health and athletic performance. Though, always check with a trusted, medical professional before making any dietary changes, along with making sure there are not any drug interactions and/or side effects.
Passion flower has an antioxidant enzyme that studies have shown to benefit the heart by lowering blood pressure and significantly reduce anxiety. 
Hibiscus tea, according to some studies, may help lower high blood pressure, cholesterol, and help lose weight.
Garlic, often used in food as a spice, is also beneficial in so many ways, including the heart. Garlic is very powerful at lowering cholesterol and blood pressure. 
Ashwagandha may help the heart by aiding in better sleep, anxiety, along with lowering blood pressure.
Saw Palmetto has anti-inflammatory properties and too much inflammation in the body has been linked to many diseases, including heart disease.
Sleep and Resting:
Keeping a regular sleep schedule is so very important for so many people and also for health reasons, including the heart. Resting and taking short afternoon naps (if possible) may also help. If able, the best time to take an afternoon nap is between noon and 3:00pm, for approximately 45 minutes long. 
Stress and Relaxation:
To help relieve stress and help relaxation consider taking up a new hobby, new activity, and/or sport. Consider woodworking, healthy cooking, or a new activity never tried before.  
Heart Arrhythmia & Tachycardia:
When the heart beats too fast or too slow and/or with an irregular rhythm it is considered arrhythmia and/or tachycardia. Consuming adequate amounts of potassium may help with irregular heartbeats. Potassium is also an important mineral that may help protect the heart by keeping healthy sodium levels. 
Great food sources of potassium include cantaloupe, dates, nectarines and oranges, which all have more than 250 milligrams per half-cup serving. Also, well-known bananas, along with dried peaches, apricots, prunes and raisins. Sweet potatoes are another great choice, containing 12% of the daily recommended amount of potassium, even more than a banana.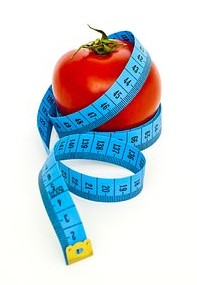 Another important food for men's heart health, along with general health, are tomatoes. Tomatoes provide lycopene which may help the heart by lowering unwanted LDL cholesterol and reducing inflammation. Also, lycopene has been shown to help reduce the risk of prostate cancer and improve the function of blood vessels in cardiovascular and stroke patients.
Professional Health Care:
Please seek the care of a skilled, trusted, and compassionate health care provider. They can help patients stay on track and give helpful recommendations on all of the above. In addition, giving individual attention. We are of the belief that everyone is created special and deserves quality care. Our sincere hope is that the options and support will be available to you and your loved ones.
---
Receive 15% Discount & Free Shipping:

Receive a 15% discount on all products including kitchen items such as mixers, blenders, cookware sets, food processors, and more from

HomeHavenDecor.com

.  For the 15% discount, along with free shipping, please enter HEALTHY15 upon checkout.
Heart Healthy Weight-Loss
We would like to invite you to join our Heart Healthy Weight-Loss Support Group.  You are welcome to join us for support with weight-loss and heart health issues by visiting:
https://www.facebook.com/groups/hearthealthyweightloss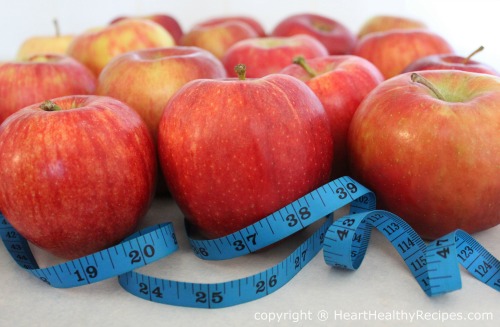 Visit & Join Our Facebook Weight-Loss Group by clicking HERE, or by copying and pasting the following URL:  https://www.facebook.com/groups/hearthealthyweightloss

---

Check out Children's Hunger Fund:

This non-profit organization delivers hope to suffering children and families around the world.
---
Medical/Nutritional Disclaimer: HeartHealthyRecipes.com website offers informational service only and the information contained in this website is not intended as professional nutritional or medical advice. The content in this website should not be used solely during a medical emergency or for the diagnosis or treatment of any medical condition. Please consult your doctor or other qualified health care provider regarding any course of medical treatment.
---