Appetizer Recipes
Tomato Eggplant Appetizer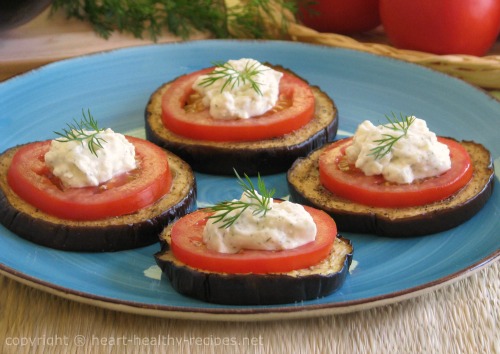 This heart-healthy tomato eggplant appetizer lowers cholesterol and provides a great source of fatty acids, the Omega-3 and Omega-6 fatty acids. Click Here for Recipe 
Dill Cod Appetizers
This attractive "yummy" heart healthy cod appetizer has a crunchy, meaty taste and is a sophisticated complement to any party vegetable tray.  The main ingredient - cod fish makes this a heart healthy recipe. Cod is a fish that is packed with nutritious vitamins, including vitamin D, along with a generous amount of protein and the heart healthy essential Omega-3 fatty acids. Click Here for Recipe
Creamy Spinach Dip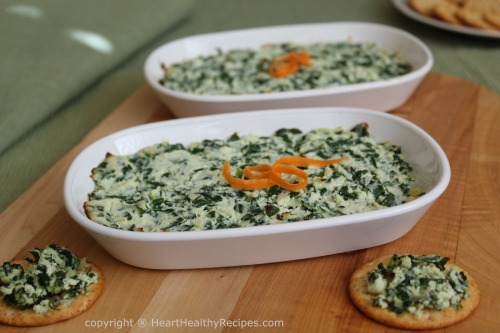 The garlic and spinach in this appetizer dip may also help benefit the heart by reducing cholesterol levels.  Click Here for Recipe

Stuffed Mushrooms
Low-sodium, low-fat, stuffed mushrooms filled with petite peas, basil, onions, garlic, and more are also heart-healthy.  The potassium-rich mushrooms benefit the heart by helping to regulate blood pressure and contain important nutrients, such as B vitamins, helping to maintain overall heart function. Click Here for Recipe
Salmon Cakes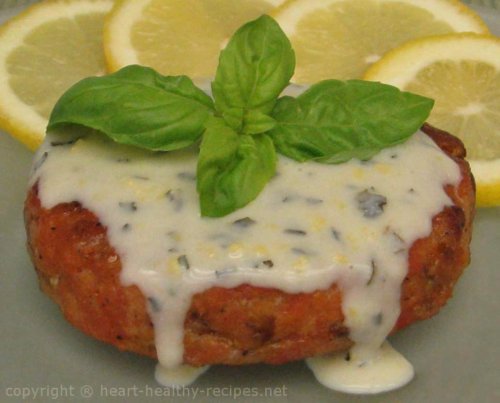 Mini salmon cakes that taste delicious plus are heart healthy due to the nutritious content of Omega-3 fatty acids in the salmon. The high amount of Omega-3 fatty acids in salmon makes it one of the top heart healthy foods. Click Here for Recipe
Stuffed Mediterranean Bell Peppers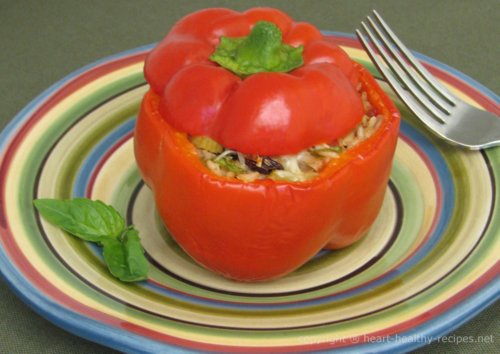 Stuffed Mediterranean Bell Peppers are low in Sodium, and very low in Cholesterol. Bell peppers are excellent sources of vitamins C and A–antioxidants that neutralize free radicals, thus helping to reduce the risk of heart disease. Mediterranean Bell peppers are also a good source of Vitamin K, and a very good source of Manganese - all of which can help reduce risk of heart attack and stroke. Click Here for Recipe 
---
Special 25% Discount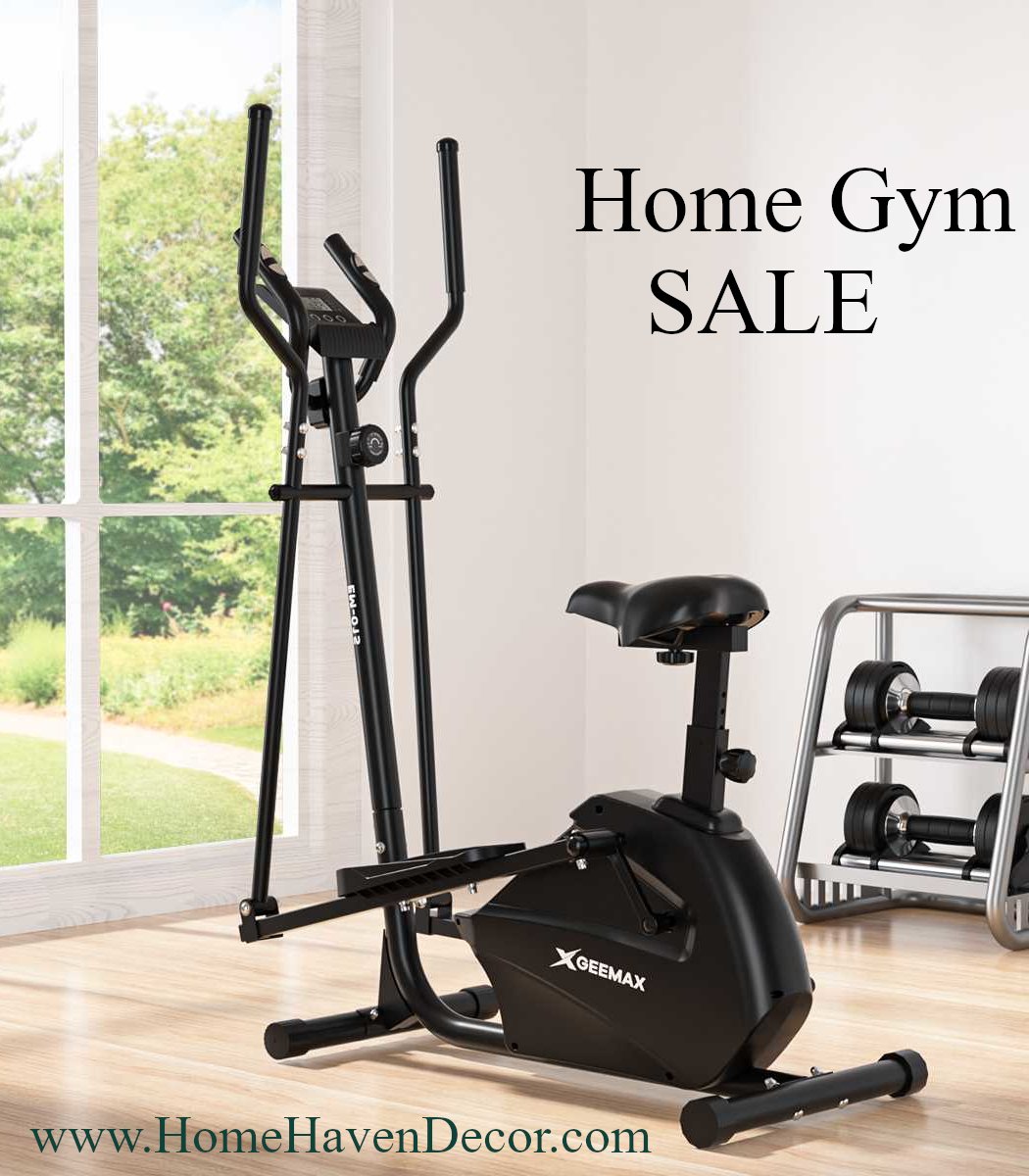 Receive a special discount offer with www.HomeHavenDecor.com of 25% off home gym exercise equipment. To view home gym equipment click here. To receive discount, please enter the following code at checkout: HOMEGYM25 Valid until January 31st.
Receive 15% Discount & Free Shipping:


Receive a 15% discount on all products including kitchen items such as mixers, blenders, cookware sets, food processors, and more from

www.HomeHavenDecor.com

.  For the 15% discount and free shipping, please enter HEALTHY15 upon checkout.
---
For MORE recipes and heart health information, please subscribe to heart healthy recipes' FREE newsletter below:

---
Medical/Nutritional Disclaimer: HeartHealthyRecipes.com website offers informational service only and the information contained in this website is not intended as professional nutritional or medical advice. The content in this website should not be used solely during a medical emergency or for the diagnosis or treatment of any medical condition. Please consult your doctor or other qualified health care provider regarding any course of medical treatment.

---