Olive-Basil Focaccia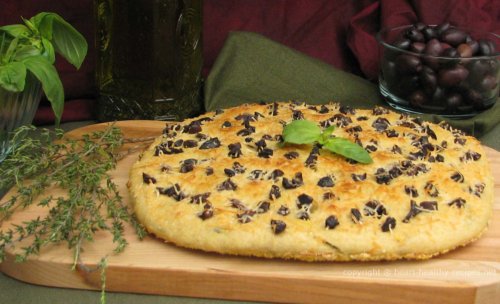 Olive-Basil Focaccia adds a delicious flair to the heart healthy diet loaded with nutritious, fresh basil leaves and olives; topped with yummy parmesan cheese.
Special 25% Discount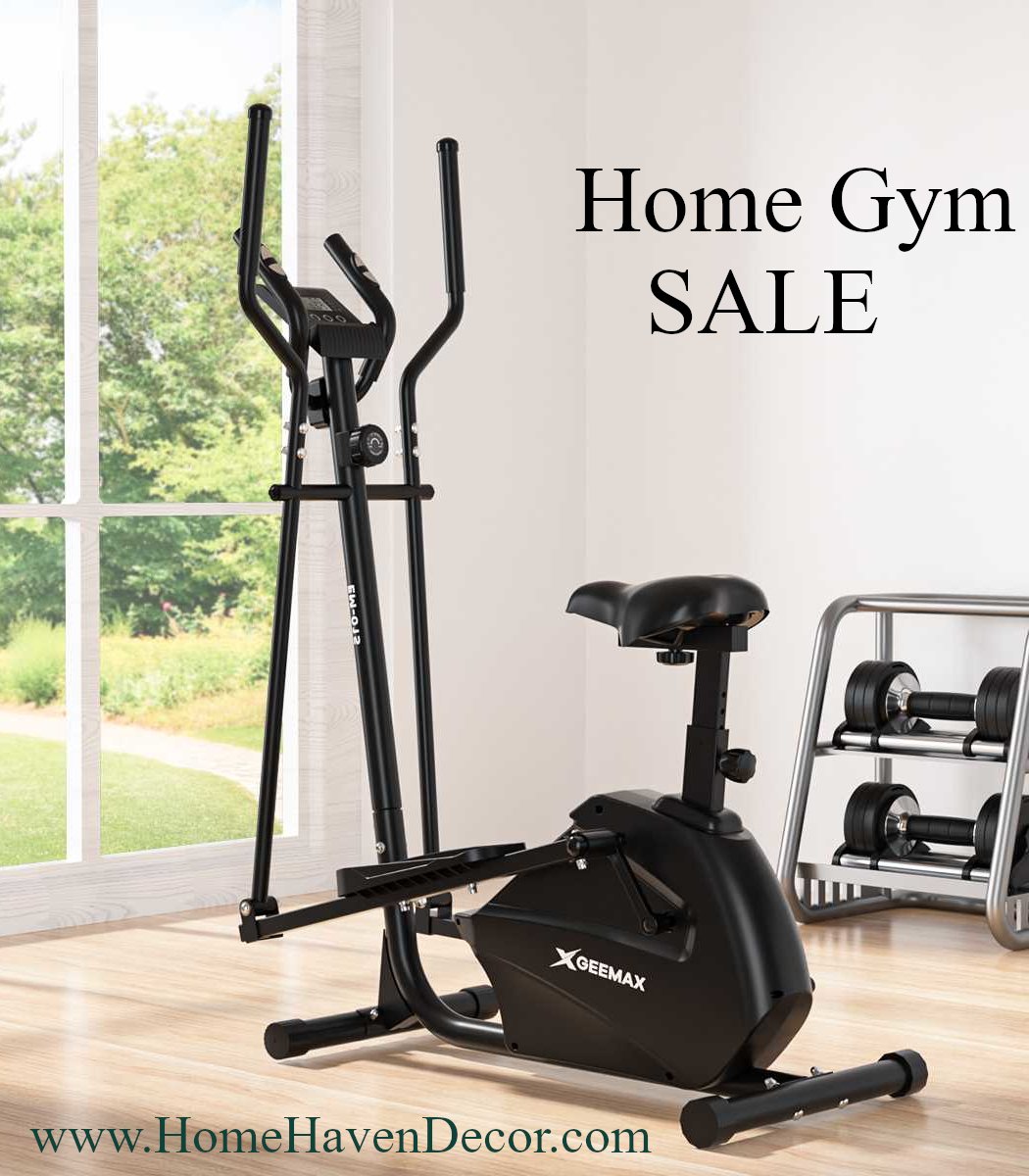 Receive a special discount offer with www.HomeHavenDecor.com of 25% off home gym exercise equipment. To view home gym equipment click here. To receive discount, please enter the following code upon checkout: HOMEGYM25 Valid until January 31st.
Olive-Basil Focaccia - Recipe Ingredients:
¾ cup warm water
1 (¼-oz.) package active dry yeast
½ teaspoon sea salt
1½ cups all-purpose flour
1¼ cups whole-wheat flour
¼ c. extra virgin olive oil
¼ cup chopped fresh basil
2 tablespoons cornmeal
¼ cup chopped Kalamata olives
¼ cup fresh, grated parmesan cheese
Olive-Basil Focaccia - Recipe Instructions:
In medium saucepan, heat water to temperature of 105-115°F (40-45°C).  Add yeast and allow to dissolve and then stand until yeast is foamy, about 5 minutes.  Next gently transfer yeast mixture to large mixing bowl and add salt, all-purpose flour, and ½ cup whole-wheat flour.  Mix until thoroughly combined and making a soft dough.  Add the olive oil and basil. Turn dough out onto a floured surface.  Knead about 5 minutes, adding flour as necessary to make a moderately stiff dough.  Brush a bowl with olive oil.  Place dough in bowl, turn dough to coat all sides.  Cover and let rise in a warm, draft-free area until doubled in bulk, about 1 to 1½ hours.  
Punch down dough, let rest for 5 minutes.  Next, oil a 13 x 9-inch baking pan and sprinkle with cornmeal. Press dough gently into pan; then with fingertips or thumb make dimples in the dough - evenly  throughout surface.  Brush with olive oil and arrange olives on top, pressing them into dough.  Sprinkle with fresh, parmesan cheese - cover and let rise 15 minutes. 
Bake in preheated oven at 425°F (220°C) for 15 to 20 minutes - until lightly brown.  Cut into serving pieces.  Delicious served warm or cooled. 
Makes 8 to 10 servings.
---
For MORE recipes and heart health information, please subscribe to heart healthy recipes' FREE newsletter below:

---
Medical/Nutritional Disclaimer: HeartHealthyRecipes.com website offers informational service only and the information contained in this website is not intended as professional nutritional or medical advice. The content in this website should not be used solely during a medical emergency or for the diagnosis or treatment of any medical condition. Please consult your doctor or other qualified health care provider regarding any course of medical treatment.

---
Heart Healthy Weight-Loss
We would like to invite you to join our Heart Healthy Weight-Loss Support Group.  You are welcome to join us for support with weight-loss and heart health issues by visiting:
https://www.facebook.com/groups/hearthealthyweightloss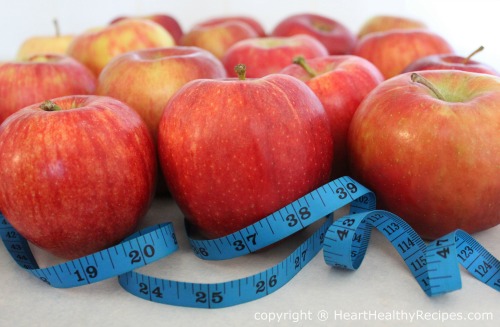 Visit & Join Our Facebook Weight-Loss Group by clicking HERE, or by copying and pasting the following URL:  https://www.facebook.com/groups/hearthealthyweightloss

---

Check out Children's Hunger Fund:

This non-profit organization delivers hope to suffering children and families around the world.
---