Baked Salmon
Salmon is one of the top heart healthy foods due to the high amount of Omega-3 fatty acids. The American Heart Association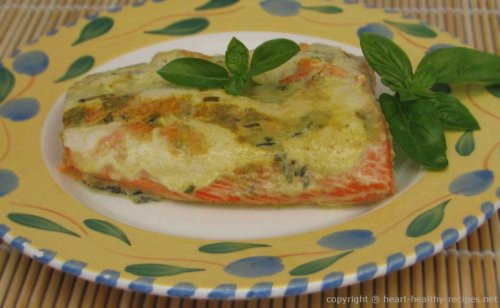 advises eating salmon and other Omega-3 rich foods twice a week. This delicious and easy to fix baked salmon recipe will help you get started on receiving your dose of Omega-3 fatty acids.  This recipe is also low-sodium, helping to reduce hypertension. 
Recipe Ingredients:
4 thick salmon fillets, about 5 oz./140 g. each
½ cup Vegenaise or Best Foods Vegan Spread (egg free Mayonnaise substitutes)
1 tablespoon lemon juice
½ teaspoon ground white pepper
1 teaspoon oregano
½ teaspoon sage
½ teaspoon ground tarragon leaves
1 teaspoon garlic powder or cloves
½ teaspoon curry powder
Recipe Instructions:
Preheat oven to 375°F.  Rinse Salmon with cold water then pat dry with paper towel. Place in baking dish. Sprinkle with salt and then add mayonnaise substitute. Combine all the spices and then sprinkle all the spices on lightly. Then place in oven and bake for 20 minutes. Check to see if done if pieces flake when pricked and loosed with a fork.
Makes 4 servings.
---
For MORE recipes and heart health information, please subscribe to heart healthy recipes' FREE newsletter below:

---
Receive 15% Discount & Free Shipping:

Receive a 15% discount on all products including kitchen items such as mixers, blenders, cookware sets, food processors, and more from

HomeHavenDecor.com

.  For the 15% discount, along with free shipping, please enter HEALTHY15 upon checkout.
Heart Healthy Weight-Loss
We would like to invite you to join our Heart Healthy Weight-Loss Support Group.  You are welcome to join us for support with weight-loss and heart health issues by visiting:
https://www.facebook.com/groups/hearthealthyweightloss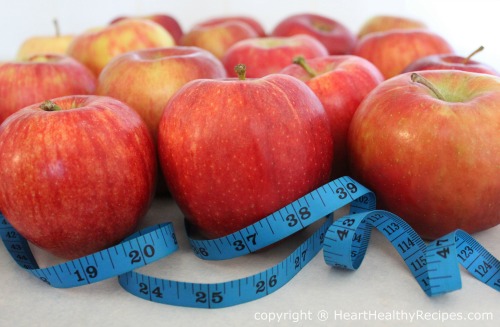 Visit & Join Our Facebook Weight-Loss Group by clicking HERE, or by copying and pasting the following URL:  https://www.facebook.com/groups/hearthealthyweightloss

---

Check out Children's Hunger Fund:

This non-profit organization delivers hope to suffering children and families around the world.
---
Medical Disclaimer:  HeartHealthyRecipes.com website offers informational service only and the information contained in this website is not intended as professional medical advice.  The content in this website should not be used solely during a medical emergency or for the diagnosis or treatment of  any medical condition.  Please consult your doctor or other qualified health care provider regarding any course of medical treatment.

---