Apple-Cinnamon Smoothie
A delicious, yet simple fall treat to start your morning heart-healthy! The apples in this apple-cinnamon smoothie may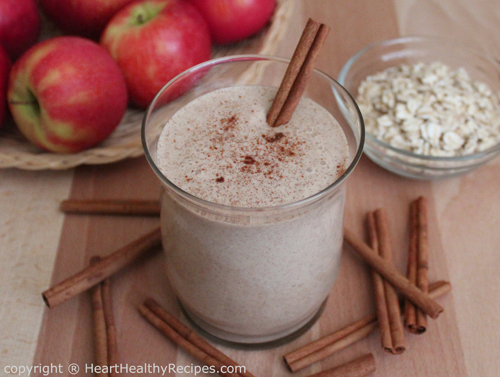 also help manage weight and promote weight-loss. Since apples are high in fiber and water they help a person feel fuller. Studies have shown when a person starts a meal with an apple, they typically eat less calories during that meal. Maintaining a healthy weight also helps take stress off the heart. The high antioxidant-rich apples have also been shown to lower cholesterol and lower blood pressure. According to recent studies the protective antioxidants in apples not only help the heart but may also help other health concerns as well.  The immune boosting apples may also help the body fight against diseases such as cancer, diabetes, asthma, and pulmonary function (1).
The cinnamon in this smoothie also has many heart health benefits, including being antibacterial (2).  Cinnamon has also been shown to lower cholesterol, reduce triglycerides, and lower blood pressure.
The nutrient-rich oats in this smoothie may help the heart by also lowering cholesterol and helping with weight-loss by providing a satisfying, full feeling.  Oats also have antioxidants that have been shown to help lower inflammation.  Prolonged inflammation may lead to serious diseases, such as heart disease.  The oats may also help stabilize blood sugar levels.
Apple Cinnamon Smoothie - Recipe Ingredients:
2 medium sweet apples
1 tablespoon water (if using the stove-top method)
1½ teaspoons Ceylon cinnamon, ground
2 teaspoons date or maple syrup
½ cup yogurt
⅓ cup rolled oats
¼ cup oat drink
1 teaspoon vanilla extract
Recipe Instructions:
Peel, core and chop the apples to about ½-inch chunks. Place the apple pieces in a medium sauce pan with water and simmer covered for about 10-15 minutes until softened. Or place in a microwave-safe bowl, stir and microwave for 2 minutes on high.
Once apples are softened, add the ground cinnamon and date or maple syrup. Allow the apples to cool for 15 minutes and then add the yogurt, oats, oat drink and vanilla extract.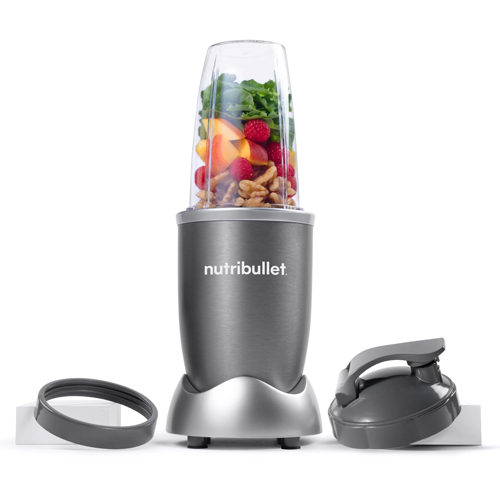 Next, place apple mixture into the blender. Blend until smooth. Adding more cinnamon or date-maple syrup if needed. Serve immediately, or allow to chill first, then serve. Garnish with ground cinnamon if desired.

Makes 1 serving.
For MORE recipes and heart health information, please subscribe to Heart Healthy Recipes' FREE Monthly newsletter below:

---
Receive 15% Discount & Free Shipping:

Receive a 15% discount on all products including kitchen items such as mixers, blenders, cookware sets, food processors, and more from

HomeHavenDecor.com

.  For the 15% discount, along with free shipping, please enter HEALTHY15 upon checkout.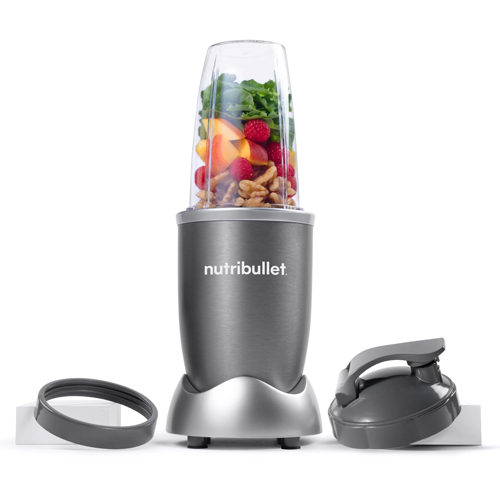 ---
Medical/Nutritional Disclaimer: HeartHealthyRecipes.com website offers informational service only and the information contained in this website is not intended as professional nutritional or medical advice. The content in this website should not be used solely during a medical emergency or for the diagnosis or treatment of any medical condition. Please consult your doctor or other qualified health care provider regarding any course of medical treatment.

---
Heart Healthy Weight-Loss
We would like to invite you to join our Heart Healthy Weight-Loss Support Group.  You are welcome to join us for support with weight-loss and heart health issues by visiting:
https://www.facebook.com/groups/hearthealthyweightloss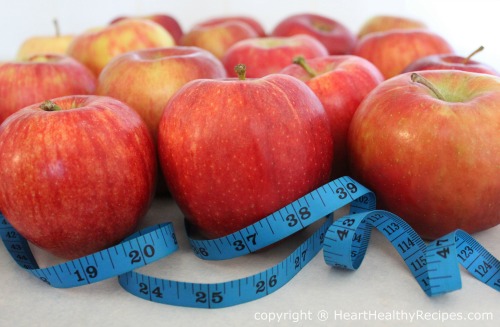 Visit & Join Our Facebook Weight-Loss Group by clicking HERE, or by copying and pasting the following URL:  https://www.facebook.com/groups/hearthealthyweightloss

---

Check out Children's Hunger Fund:

This non-profit organization delivers hope to suffering children and families around the world.
---