Sautéed Brussels Sprouts
Celebrate fall with a side dish of delicious, sautéed Brussels sprouts. The antioxidant-rich Brussels sprouts 
contain kaempferol, a natural flavonoid that may help decrease inflammation (1). Studies have shown that prolonged inflammation has been linked to many diseases including heart disease. Also, Brussels sprouts are very high in the immune boosting vitamin C.
Brussels sprouts are considered a superfood and are naturally low in sodium.  They are rich in fiber, antioxidants, minerals and vitamins, especially as mentioned earlier - the immune boosting vitamin C.  The fiber content in the Brussels sprouts may help with weight-loss by curbing one's appetite.  According to several studies, the fiber may also help reduce and possibly prevent heart complications and disease (2).  In addition, Brussels sprouts may help lower high blood pressure and high cholesterol.
The onions in this recipe, which are also high in fiber and  antioxidants, help reduce cholesterol and help decrease triglycerides, which may help lower the risk of heart disease.  In addition, the antioxidants in the onions may help lower high blood pressure. Onions are a good source of the flavonoid quercitin, which has been shown in studies to help extend the positive attributes of vitamin C, including boosting the immune system.
Further heart-health benefits of this recipe include the antioxidant-rich herb of dill.  The flavonoids in the dill herb have been shown to protect the heart with anti-inflammatory properties, along with lowering triglycerides and cholesterol, helping to protect the heart (3).
Recipe Ingredients:
4 shallots or medium onion, thinly sliced
3 tablespoons grapeseed oil
2 tablespoons cider vinegar
1 pound Brussels sprouts, quartered
sea salt, to taste (optional)
black pepper, to taste
½ cup water
1 tablespoon fresh dill, finely chopped
Dill sprigs, for garnish
Recipe Instructions:
In a large skillet add shallots and grapeseed oil to medium heat for approximately 3 minutes. Add cider vinegar and cook for 2 additional minutes while stirring. Add the Brussels sprouts, sea salt (optional), and pepper to taste, cooking for 5 more minutes. Add ½ cup water, cooking again for 5 more minutes. Add fresh dill, gently mixing in. Place Brussels sprouts on two serving plates. Garnish with dill, if desired.

Makes 2 servings.
---
Receive 15% Discount & Free Shipping:

Receive a 15% discount on all products including kitchen items such as mixers, blenders, cookware sets, food processors, and more from

HomeHavenDecor.com

.  For the 15% discount, along with free shipping, please enter HEALTHY15 upon checkout.
---
Medical/Nutritional Disclaimer: HeartHealthyRecipes.com website offers informational service only and the information contained in this website is not intended as professional nutritional or medical advice. The content in this website should not be used solely during a medical emergency or for the diagnosis or treatment of any medical condition. Please consult your doctor or other qualified health care provider regarding any course of medical treatment.

---
Heart Healthy Weight-Loss
We would like to invite you to join our Heart Healthy Weight-Loss Support Group.  You are welcome to join us for support with weight-loss and heart health issues by visiting:
https://www.facebook.com/groups/hearthealthyweightloss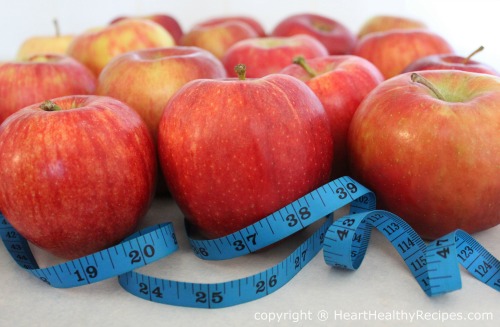 Visit & Join Our Facebook Weight-Loss Group by clicking HERE, or by copying and pasting the following URL:  https://www.facebook.com/groups/hearthealthyweightloss

---

Check out Children's Hunger Fund:

This non-profit organization delivers hope to suffering children and families around the world.
---