Vegan Rosemary Quinoa Cakes
Gluten-free, vegan rosemary quinoa cakes may be served with a salad, relish, sauce and/or added into a pita bread pocket or on a hamburger bun. The nutrient-rich quinoa has  
twice the protein of rice and also may help the heart by being anti-inflammatory - helping to prevent chronic diseases.
Heart Health Benefits of Quinoa:
Naturally gluten-free quinoa may benefit the heart by reducing inflammation. Too much inflammation has been shown, with numerous studies and documentation, to be one of the causes of chronic disease - including heart disease and other heart problems. Also, the fiber in the quinoa may help lower cholesterol, along with the potassium and magnesium helping to normalize blood pressure and triglyceride levels. The flavonoid-rich quinoa also contains heart healthy omega-3 fatty acids which may help lower blood pressure levels.
Heart Health Benefits of Rosemary:
The antioxidant and anti-inflammatory rosemary may benefit the heart by helping to increase circulation throughout the body. This circulation helps keep every organ functioning properly, including the heart. Also, studies have shown that rosemary supplementation may help certain heart conditions, including the lowered risk of heart failure following a heart attack (1). Though, word of caution, rosemary may increase blood pressure level to rise too high. In some cases, though, rosemary may possibly benefit if someone is struggling with too low of blood pressure. Therefore, as always, it is best to consult a trusted health care provider before introducing any new foods or supplements.
Recipe Ingredients:
2 cups water
1 cup rinsed, white quinoa
1 tablespoon grapeseed oil
1 teaspoon cumin
2-3 garlic cloves, minced
½ teaspoon sea salt (optional)
½ teaspoon fresh oregano, minced
½ teaspoon lemon juice
2 tablespoons rosemary leaves, minced
Recipe Instructions:
In a medium saucepan, bring water to boil. Continue, over high heat, adding rinsed white quinoa, grapeseed oil, cumin, garlic, sea salt (if desired), and oregano. Stirring enough to mix ingredients well. Bring to a boil and then cover with lid. Allow to simmer on low for approximately 20 minutes or when all the water is gone, usually after 20-25 minutes and steam holes appear. Turn off stove and stir vigorously with a fork for at least one minute. This helps the quinoa to bind. Remove from stove, let cool down in the pan. After about 15 minutes, stir in lemon juice and rosemary.
Divide quinoa into 4 equal parts and shape into balls, placing on a plate. Press each piece into 1 or 1½ inch thick cakes, approximately 3 to 4 inches wide, smoothing any cracks on the edges. Next, refrigerate 15–20 minutes to help make firm.
In a large skillet, heat grapeseed oil over medium heat. Add quinoa cakes and pan sear gently until a crust forms, trying not to handle much to avoid crumbling. The quinoa cakes can also be baked in the oven for 20 minutes at 375°F. Serve on individual plates and garnish with rosemary sprigs, if desired.
Recipe Tip: Can be made ahead of time and kept up to 3 days in the refrigerator.

Makes 4 servings.
---
Receive 15% Discount & Free Shipping:

Receive a 15% discount on all products including kitchen items such as mixers, blenders, cookware sets, food processors, and more from

HomeHavenDecor.com

.  For the 15% discount, along with free shipping, please enter HEALTHY15 upon checkout.
Heart Healthy Weight-Loss
We would like to invite you to join our Heart Healthy Weight-Loss Support Group.  You are welcome to join us for support with weight-loss and heart health issues by visiting:
https://www.facebook.com/groups/hearthealthyweightloss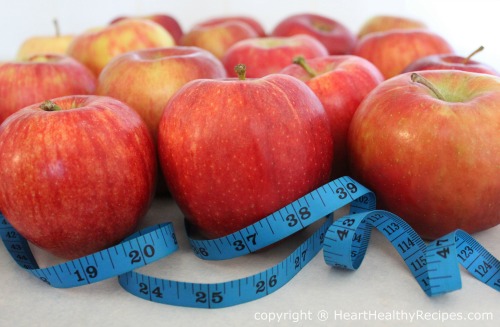 Visit & Join Our Facebook Weight-Loss Group by clicking HERE, or by copying and pasting the following URL:  https://www.facebook.com/groups/hearthealthyweightloss

---

Check out Children's Hunger Fund:

This non-profit organization delivers hope to suffering children and families around the world.
---
Medical Disclaimer:  HeartHealthyRecipes.com website offers informational service only and the information contained in this website is not intended as professional medical advice.  The content in this website should not be used solely during a medical emergency or for the diagnosis or treatment of  any medical condition.  Please consult your doctor or other qualified health care provider regarding any course of medical treatment.