Mint Radish Sauce
Heart healthy recipes include this zesty, mint radish sauce – which is a very versatile and healthy complement to many foods - 
including a spicy sauce for lamb or beef.  This colorful, attractive mint sauce may be utilized as a dip for heart-healthy entertaining when served with raw veggies – such as beets or carrots.  This complementing mint sauce is also great as a salad dressing over favorite greens.  The radishes contain heart-healthy characteristics found in the flavonoid called anthocyanins.  These anthocyanins provide anti-inflammatory properties that can help reduce the risk of heart disease and failure.  The flavonoids target the vascular system by reducing oxidative stress and reducing inflammation.  The radishes also help the heart by lowering cholesterol levels, regulating blood pressure and providing general health benefits of vitamin C, folic acid and potassium.  Radishes, being very high in fiber help in weight loss – which assists in overall health - including the heart.
In addition, this sauce provides heart health with the mint being an excellent blood cleanser.  The low-fat yogurt provides heart healthy benefits by assisting with cholesterol and weight maintenance.  The phytosterols contained in yogurt help block the cholesterol from being absorbed in the intestines and assist in lowering cholesterol. The calcium in yogurt helps weight-loss and flattens the stomach area by signaling the fat cells to produce less of the hormone cortisol.  Too much cortisol encourages the body to accumulate fat, especially around the waist - and maintaining a healthy weight encourages over-all health, including heart health.
Recipe Ingredients:
2 cups radishes, grated
2/3 cup low-fat yogurt
1 tablespoon fresh mint leaves, finely minced
Salt to taste
Recipe Instructions:
Grate radishes and place in a mixing bowl.  Add remaining ingredients and stir to combine well. 
Makes approximately 2 ½ cups.
---
For MORE recipes and heart health information, please subscribe to Heart Healthy Recipes' FREE Monthly newsletter below:

---

Check out Children's Hunger Fund:

This non-profit organization delivers hope to suffering children and families around the world.
---
Heart Healthy Weight-Loss
We would like to invite you to join our NEW Heart Healthy Weight-Loss Support Group.  You are welcome to join us for support with weight-loss and heart health issues by visiting:
https://www.facebook.com/groups/hearthealthyweightloss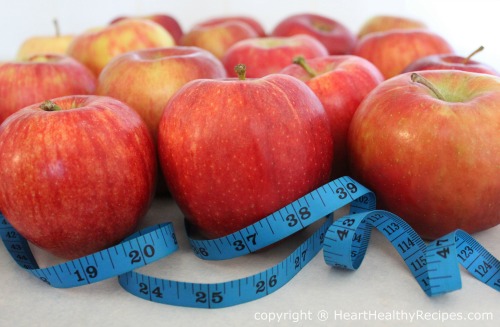 Visit & Join Our New Facebook Weight-Loss Group by clicking HERE, or by copying and pasting the following URL:  https://www.facebook.com/groups/hearthealthyweightloss

---
Medical/Nutritional Disclaimer: HeartHealthyRecipes.com website offers informational service only and the information contained in this website is not intended as professional nutritional or medical advice. The content in this website should not be used solely during a medical emergency or for the diagnosis or treatment of any medical condition. Please consult your doctor or other qualified health care provider regarding any course of medical treatment.

---