Egg Free Pumpkin Pie
This egg-free pumpkin pie that is low in sugar is surprisingly delicious. It is sure to please for any dinner occasion, including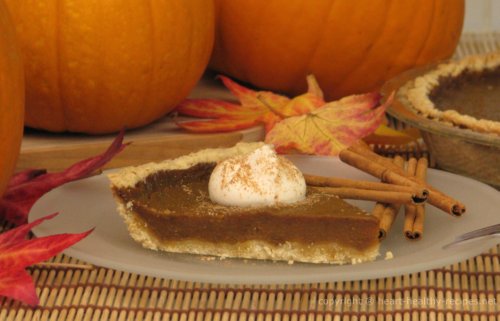 Thanksgiving and other holiday entertaining where there may be food allergies present. Topped with a dollop of low-fat, lightly honey-sweetened whipped cream, it is the perfect finishing touch.

Egg Free Pumpkin Pie - Recipe:
Crust - enough for 2 bottom pie shells:
3 cups flour
2 teaspoons salt
3/4 cup olive oil
1/4 cup milk
Sift together flour and salt into a 9" pie plate. Combine oil and milk together and pour over flour mixture. Combine with fork and pat into pie plate. Bake at 400" for 45-50 minutes for filled pie crust.
Filling for two pies:
4 cups canned pumpkin or pureed home-cooked fresh pumpkin
2 cup low-fat rice milk or low-fat milk
3/4 cup honey
1/2 cup cornstarch
1 Tablespoon dark molasses
2 teaspoons vanilla extract
2 teaspoons ground cinnamon
1 teaspoon salt
1 teaspoon ground ginger
1/2 teaspoon grated nutmeg
1/2 teaspoon ground cloves
For MORE recipes and heart health information, please subscribe to heart healthy recipes' FREE newsletter below:

---

Check out Children's Hunger Fund:

This non-profit organization delivers hope to suffering children and families around the world.
---
Heart Healthy Weight-Loss
We would like to invite you to join our NEW Heart Healthy Weight-Loss Support Group.  You are welcome to join us for support with weight-loss and heart health issues by visiting:
https://www.facebook.com/groups/hearthealthyweightloss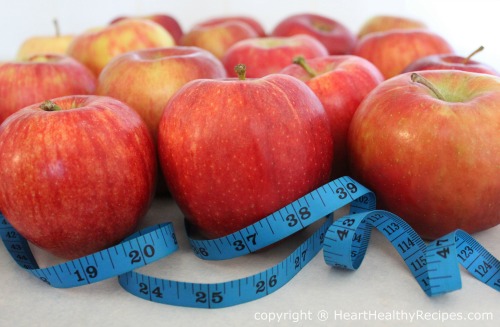 Visit & Join Our New Facebook Weight-Loss Group by clicking HERE, or by copying and pasting the following URL:  https://www.facebook.com/groups/hearthealthyweightloss

---
Medical/Nutritional Disclaimer: HeartHealthyRecipes.com website offers informational service only and the information contained in this website is not intended as professional nutritional or medical advice. The content in this website should not be used solely during a medical emergency or for the diagnosis or treatment of any medical condition. Please consult your doctor or other qualified health care provider regarding any course of medical treatment.

---