Almond Orange Quinoa
This heart-healthy "Almond Orange Quinoa" recipe is full of protein, essential to the building and repair of heart muscle tissue. Along with protein, quinoa is high in vitamins and minerals, while low in fat and calories.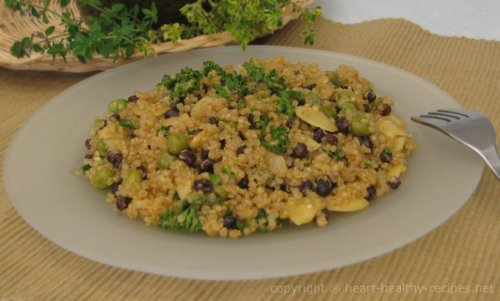 Quinoa is a satisfying, low-cholesterol source of complex carbohydrates and its heart-healthy polyunsaturated fats provide long-lasting energy. Quinoa is a flavorful source of plant-derived calcium. Calcium helps regulate the contraction of the heart. Quinoa also contains impressive quantities of potassium, magnesium and zinc, minerals that are crucial for heart function.
The almonds, in this heart-healthy recipe, being very nutritious and especially high in magnesium, help reduce hypertension, bad cholesterol and promote healthy cholesterol. The skins of almonds contain flavonoids which work to protect artery walls from damage - helping to reduce the risk of heart attack and disease. Also, the fiber in almonds help assist in weight management – further helping the heart to be healthy.
One of the ingredients in the "Almond Orange Quinoa" calls for orange peel zest and if using organic (to avoid the pesticides sprayed on non-organic oranges) a person will reap the full heart healthy benefits. First, the citrusy, flavorful orange peel contains hesperidin - a flavonoid that helps lower cholesterol and opens arteries to assist with lowering and controlling blood pressure. Also, orange peel contains pectin - a natural fiber - also helping to lower cholesterol and assist in reducing the appetite - which can lead to weight gain and poor heart health.
---
Receive 15% Discount & Free Shipping:

Receive a 15% discount on all products including kitchen items such as mixers, blenders, cookware sets, food processors, and more from

HomeHavenDecor.com

.  For the 15% discount, along with free shipping, please enter HEALTHY15 upon checkout.
Almond Orange Quinoa - Recipe Ingredients:
1 cup quinoa, uncooked
2 cups water
½ cup grape seed oil
1 cup black currents
1 cup almonds, chopped or sliced
1 cup green peas, thawed
2 green onions
1 garlic clove, crushed
1 cup curly parsley
1 teaspoon cinnamon
1 teaspoon curry powder
¼ cup organic orange peel zest
Salt to taste (optional)
Almond Orange Quinoa - Recipe Instructions:
In a medium saucepan bring water and quinoa to boil. Reduce to simmer, cover and cook until all water is absorbed – about 15 minutes. Place quinoa in a medium bowl - adding grape seed oil, currents, almonds and peas. Chop green onions and crush garlic – adding both to bowl. Next add parsley, cinnamon, curry and orange zest. Salt to taste.
Makes 4-6 servings.
---
Heart Healthy Weight-Loss
We would like to invite you to join our Heart Healthy Weight-Loss Support Group.  You are welcome to join us for support with weight-loss and heart health issues by visiting:
https://www.facebook.com/groups/hearthealthyweightloss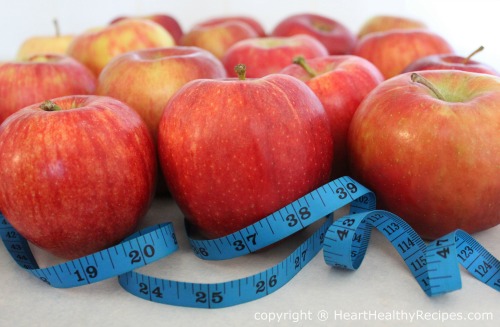 Visit & Join Our Facebook Weight-Loss Group by clicking HERE, or by copying and pasting the following URL:  https://www.facebook.com/groups/hearthealthyweightloss

---

Check out Children's Hunger Fund:

This non-profit organization delivers hope to suffering children and families around the world.
---
---
Medical/Nutritional Disclaimer: HeartHealthyRecipes.com website offers informational service only and the information contained in this website is not intended as professional nutritional or medical advice. The content in this website should not be used solely during a medical emergency or for the diagnosis or treatment of any medical condition. Please consult your doctor or other qualified health care provider regarding any course of medical treatment.

---
As an SBI Associate, we may earn a commission on Solo Built It subscriptions, though, this will not affect your final cost.
---