Chocolate Covered Raspberries
Chocolate covered raspberries made with heart-healthy dark chocolate, chocolate containing 90% or more of cocoa, and antioxidant-rich raspberries are a delicious treat - great for many occasions, including Valentine's Day and Christmas.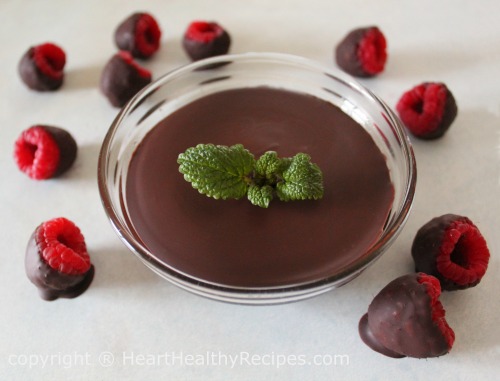 If using dark chocolate, containing 90% or more of pure cocoa, studies show dark chocolate benefits the cardiovascular function by reducing central artery pressures and may help promote vascular relaxation (1).
Also, the abundant nutrients and rich antioxidants in the raspberries help make this a heart-healthy treat.  Red raspberries are high in vitamins - including vitamin C, manganese, magnesium, copper, iron, and potassium.  Potassium has been shown to help control and lower blood pressure.  One cup of raspberries contains approximately 186 mg. of potassium.  The flavonoids in these berries, especially anthocyanins, may help reduce inflammation that may lead to cardiovascular disease.  Raspberries are also high in fiber, which may help manage or prevent high cholesterol and blood pressure; while helping to reduce weight gain - contributing to over-all health.
Items needed: Q-tips, double-boiler*

Chocolate Covered Raspberries - 

Recipe Ingredients:



2- 6 oz. pkg. raspberries, fresh or frozen 
1- 3.5 oz. dark chocolate bar

Chocolate Covered Raspberries - 


Recipe Instructions:



In a double-boiler, slowly melt dark chocolate until it becomes a liquid. With a Q-tip, gently pick-up each raspberry by middle hole and dip in melted chocolate and then place on a plate to cool. Once completed with dipping of raspberries and chocolate cooled, carefully remove from plate with blunt tip of knife. Chocolate covered raspberries can be served on platter or wrapped in decorative holiday bags and given as gifts.  Stores well in freezer. 
Makes approximately 4 - 6 servings.
*Tip: If you do not have a double-boiler, place a smaller sauce pan in larger sauce pan.

---
zChocolat - 

Healthier Chocolate
---
---
---
For MORE recipes and heart health information, please subscribe to heart healthy recipes' FREE newsletter below:
---
---
Receive 15% Discount & Free Shipping:

Receive a 15% discount on all products including kitchen items such as mixers, blenders, cookware sets, food processors, and more from

HomeHavenDecor.com

.  For the 15% discount, along with free shipping, please enter HEALTHY15 upon checkout.
Heart Healthy Weight-Loss
We would like to invite you to join our Heart Healthy Weight-Loss Support Group.  You are welcome to join us for support with weight-loss and heart health issues by visiting:
https://www.facebook.com/groups/hearthealthyweightloss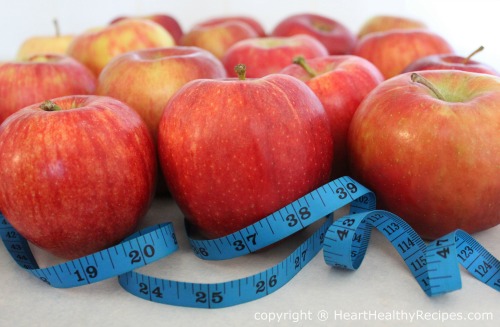 Visit & Join Our Facebook Weight-Loss Group by clicking HERE, or by copying and pasting the following URL:  https://www.facebook.com/groups/hearthealthyweightloss

---

Check out Children's Hunger Fund:

This non-profit organization delivers hope to suffering children and families around the world.
---
---
Medical/Nutritional Disclaimer: HeartHealthyRecipes.com website offers informational service only and the information contained in this website is not intended as professional nutritional or medical advice. The content in this website should not be used solely during a medical emergency or for the diagnosis or treatment of any medical condition. Please consult your doctor or other qualified health care provider regarding any course of medical treatment.

---