Dairy-Free Ice Cream

Enjoy refreshing dairy-free ice cream topped with heart healthy blueberries. Antioxidant-rich blueberries help make this a heart-healthy dessert. Also, some studies have shown that consuming blueberries daily may reduce the risk of cardiovascular disease by up to 15 percent.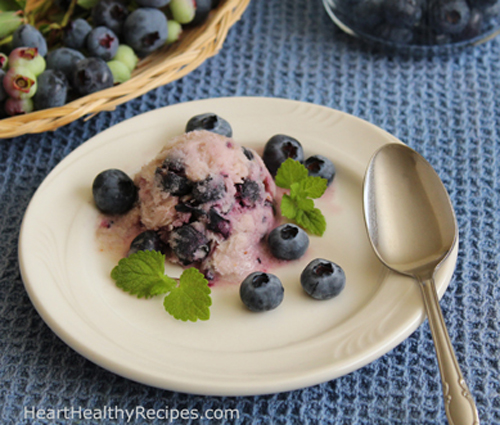 Blueberries have many health benefits for the body, including the heart. The antioxidant-rich blueberries are high in vitamin C, flavonoids, along with heart healthy fiber. The vitamin C in blueberries helps support the immune system, along with flavonoids helping to reduce inflammation. Studies have shown that prolonged inflammation may contribute to many diseases including heart disease.
Studies have also shown that eating blueberries frequently, even every day, may help with weight-loss. The weight-loss is contributed to the high fiber content in the blueberries. Maintaining a healthy weight may help alleviate and even deter heart problems. The high soluble fiber in blueberries may also attribute to lowering cholesterol.
A recent Harvard study showed that eating one cup of blueberries per day may help lower blood pressure. This may be due to the high levels of anthocyanins in the blueberries. The anthocyanins helped improve the endothelial cells lining the blood vessels which helps blood flow and also blood pressure.

Recipe Ingredients:
1½ cups oat milk (or almond milk)
½ cup dairy-free Greek yogurt
¼ cup honey
½ teaspoon vanilla
¾ cup blueberries
Recipe Instructions:
In a medium bowl add the oat or almond milk, yogurt, honey and vanilla. Blend ingredients together with a mixer. Cover and place in freezer for about two hours. Next, add blueberries, stirring in gently and place back in freezer overnight.

Makes 2 servings.
---
Ice Cream Yogurt Maker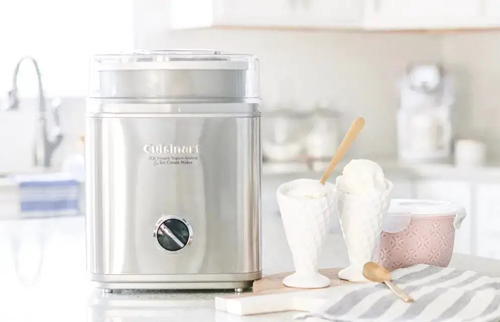 The automatic Cuisinart® Pure Indulgence™ ice cream yogurt maker. For more information, please visit: Home Haven Décor

---
Heart Healthy Weight-Loss
We would like to invite you to join our Heart Healthy Weight-Loss Support Group.  You are welcome to join us for support with weight-loss and heart health issues by visiting:
https://www.facebook.com/groups/hearthealthyweightloss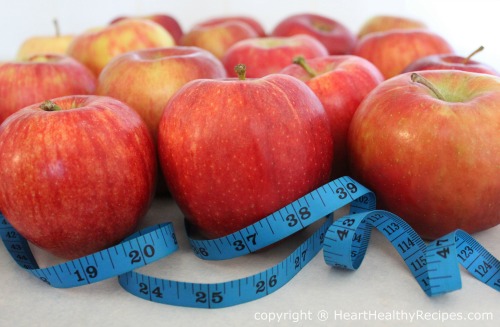 Visit & Join Our Facebook Weight-Loss Group by clicking HERE, or by copying and pasting the following URL:  https://www.facebook.com/groups/hearthealthyweightloss

---

Check out Children's Hunger Fund:

This non-profit organization delivers hope to suffering children and families around the world.
---
Medical/Nutritional Disclaimer: HeartHealthyRecipes.com website offers informational service only and the information contained in this website is not intended as professional nutritional or medical advice. The content in this website should not be used solely during a medical emergency or for the diagnosis or treatment of any medical condition. Please consult your doctor or other qualified health care provider regarding any course of medical treatment.
---