Black Bean Quinoa
This low fat, heart healthy Black Bean Quinoa recipe is high in vitamins and minerals. Quinoa is also a low cholesterol complex carbohydrate with heart-healthy polyunsaturated fats providing long-lasting energy. This wonderful seed is very high in protein and amino acids - including lysine, which is very crucial for repairing tissues in the body. Another benefit of quinoa is the rich amount of iron, calcium, potassium, copper and potassium - helping prevent heart disease.
Recipe Ingredients:
4 cups cooked quinoa
3 cups black beans
1 cup sweet corn, fresh or frozen
½ cup green onions, chopped
¼ cup curly parsley, chopped
1 tomato, coarsely chopped
¼ cup grape seed oil
3 tablespoons lemon juice
1 teaspoon sea salt
1 teaspoon cumin
dash cayenne pepper
Recipe Instructions:
Cook quinoa and place in large glass bowl to chill in refrigerator. Cook black beans and corn - also chill in refrigerator. Chop green onions and parsley adding to mixture. Then coarsely chop tomato blending into large bowl. In smaller mixing bowl combine grape seed oil, lemon juice, sea salt, cumin and cayenne pepper. Add liquid in smaller bowl to the larger bowl.
Makes 4-6 servings.
Nutritional Information/Analysis:
Calories: 566 Protein: 22g Carbohydrates: 83g Total Fat: 18g Saturated Fat: 2g Fiber: 19g Cholesterol: 0mg Sodium: 602mg
For MORE recipes and heart health information, please subscribe to heart healthy recipes' FREE newsletter below:

---
Receive 15% Discount & Free Shipping:

Receive a 15% discount on all products including kitchen items such as mixers, blenders, cookware sets, food processors, and more from

HomeHavenDecor.com

.  For the 15% discount, along with free shipping, please enter HEALTHY15 upon checkout.
---
Heart Healthy Weight-Loss
We would like to invite you to join our Heart Healthy Weight-Loss Support Group.  You are welcome to join us for support with weight-loss and heart health issues by visiting:
https://www.facebook.com/groups/hearthealthyweightloss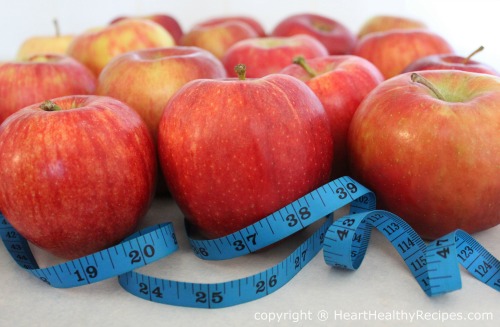 Visit & Join Our Facebook Weight-Loss Group by clicking HERE, or by copying and pasting the following URL:  https://www.facebook.com/groups/hearthealthyweightloss

---

Check out Children's Hunger Fund:

This non-profit organization delivers hope to suffering children and families around the world.
---
Medical/Nutritional Disclaimer: HeartHealthyRecipes.com website offers informational service only and the information contained in this website is not intended as professional nutritional or medical advice. The content in this website should not be used solely during a medical emergency or for the diagnosis or treatment of any medical condition. Please consult your doctor or other qualified health care provider regarding any course of medical treatment.

---