Berry-Blueberry Grape Drink
Attractive as it is refreshing...this berry-blueberry grape drink is perfect in any setting from casual entertaining to formal entertaining; such as weddings. Also, the heart health benefits are many including the powerful antioxidants contained in this berry-grape drink. In recent studies, grape juice has been shown to have the same heart-healthy benefits as red wine; including reducing the risk of blood clots and LDL cholesterol. Also, grape juice is helpful in preventing damage to blood vessels in the heart and aids in maintaining a healthy blood pressure. The dark red and purple grapes are particularly high in antioxidants - including resveratrol and flavonoids, like those found in red wine.
Recipe Ingredients:
12 oz. organic frozen, concentrated grape juice
36 oz. or 5 cups cold water
1 cup blueberries, fresh or frozen
1 cup raspberries, fresh or frozen
1 cup blackberries, fresh or frozen
2 - 3 cups ice cubes
mint sprigs, as garnish (optional)
fresh blueberries on skewers (optional)

Recipe Directions:
Thaw frozen, concentrated grape juice in pitcher and mix in cold water. Add fresh or frozen blueberries, raspberries and blackberries. Finally, add ice cubes. Garnish with fresh mint sprigs if desired. For an elegant finishing touch - place fresh blueberries on wooden skewers into individual serving glasses. Makes 6-8 servings.
Double or triple recipe accordingly for large get-togethers, such as wedding and as needed for punch bowls.

---
Receive 15% Discount & Free Shipping:

Receive a 15% discount on all products including kitchen items such as mixers, blenders, cookware sets, food processors, and more from

HomeHavenDecor.com

.  For the 15% discount, along with free shipping, please enter HEALTHY15 upon checkout.
---
For more recipes and heart health information, please subscribe to heart healthy recipes' FREE newsletter below:

Heart Healthy Weight-Loss
We would like to invite you to join our Heart Healthy Weight-Loss Support Group.  You are welcome to join us for support with weight-loss and heart health issues by visiting:
https://www.facebook.com/groups/hearthealthyweightloss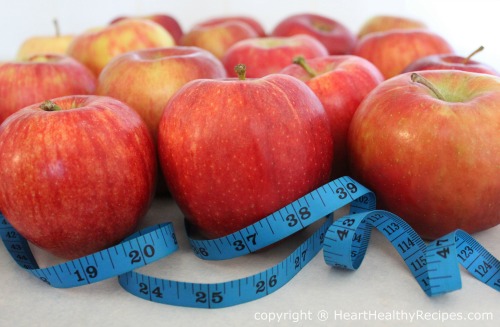 Visit & Join Our Facebook Weight-Loss Group by clicking HERE, or by copying and pasting the following URL:  https://www.facebook.com/groups/hearthealthyweightloss

---

Check out Children's Hunger Fund:

This non-profit organization delivers hope to suffering children and families around the world.
---
---
Medical/Nutritional Disclaimer: HeartHealthyRecipes.com website offers informational service only and the information contained in this website is not intended as professional nutritional or medical advice. The content in this website should not be used solely during a medical emergency or for the diagnosis or treatment of any medical condition. Please consult your doctor or other qualified health care provider regarding any course of medical treatment.

---